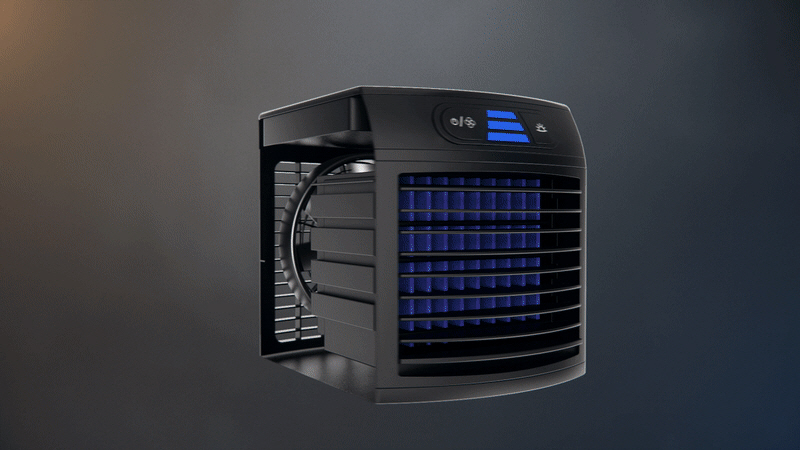 Hydroice 8in1 AC with Silk & Carbon Charcoal Filter is a portable cooler. This product is equipped with a blower, humidifier, silk and carbon filter, etc. It is equipped with LED lighting, aroma function, and temperature control function.
Of course, the main use is a cooler. It maintains comfort through three fans and automatic temperature control. It comes with a high-performance filter that prevents mold and harmful substances. In the upper tank humidifier, a UV light is built into the tank to create a sterilization effect. In addition, the top panel of the main body is illuminated by LED lights in 7 colors.
This product is not powered by a battery type, but is powered by an auxiliary battery and a notebook power source. It also raised funds through crowdfunding site Indigo. More information on the product can be found here .