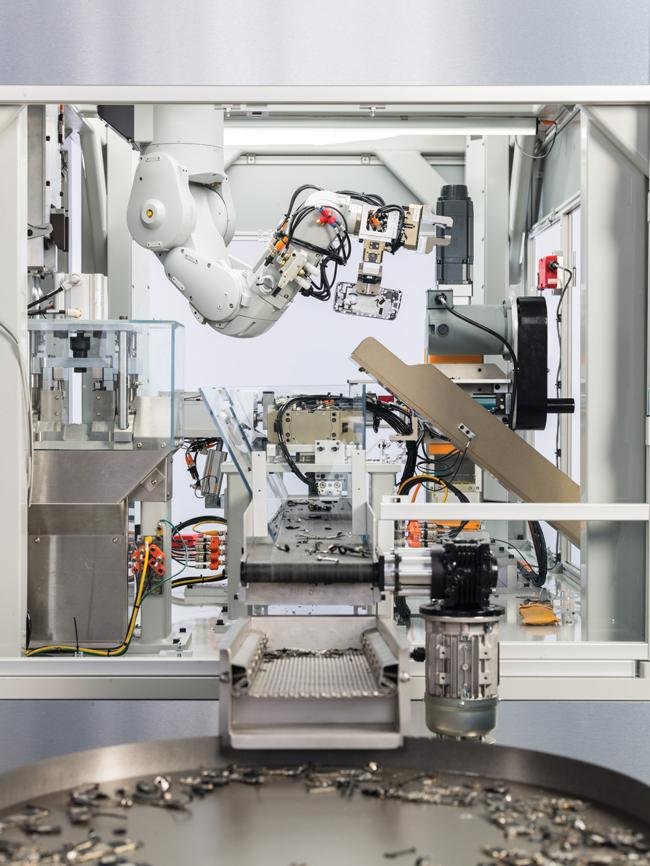 Apple unveiled Daisy, a second-generation iPhone recycling robot, on April 22 Earth Day.
Of course, Apple has already put Liam, a robot that can disassemble the iPhone, into practical use. Liam was released by Apple in 2016. At the time, Apple announced new products such as the iPhone SE and iPad Pro, explaining how much we are working on the environment, including renewable energy projects. In the process, he announced Liam, a robot that can automatically disassemble and recycle iPhones.
Liam detects the parts through the sensor, and if it detects the phone, moves the arm to disassemble the iPhone. Remove the screws, remove the display, and remove the case with the suction cup. For battery, remove cobalt and lithium, and also remove gold and copper from the camera. Platinum is extracted on the main board. This automatic disassembly process allows you to recycle old iPhone parts.
Liam was able to disassemble 1.2 million iPhones per year. By 2016, Apple said it will operate one Liam in California and the Netherlands, respectively.
Daisy, a follow-on model, says it can disassemble nine iPhones. Apple Lisa Jackson vice president explains Daisy and wrote her a phrase. Gender is not an issue, but Daisy can disassemble more than 200 iPhones per hour. Of course, you can disassemble an iPhone of a different size. One daisy is accompanied by one worker. Daisy takes care of all parts automatically.
According to Apple, Daisy sorts parts that can not be recycled by recyclable parts.
Apple said it would donate the proceeds from dismantling its iPhone, which was collected by April 19-30, to Conservation International, a nonprofit organization. Apple said it will continue to work on solutions for climate change and sustainable resource use, and will continue to reapply consumer equipment through its Apple GiveBack program.
Recycling may not be meaningful. In fact, Apple has reported that it has collected about 1 tonne of gold in the past year by collecting and disassembling its products through the Apple Store Retrieval Program. According to an environmental report released by Apple, 40,000 tons of recovered products were made, of which 28,000 tons were recyclable resources.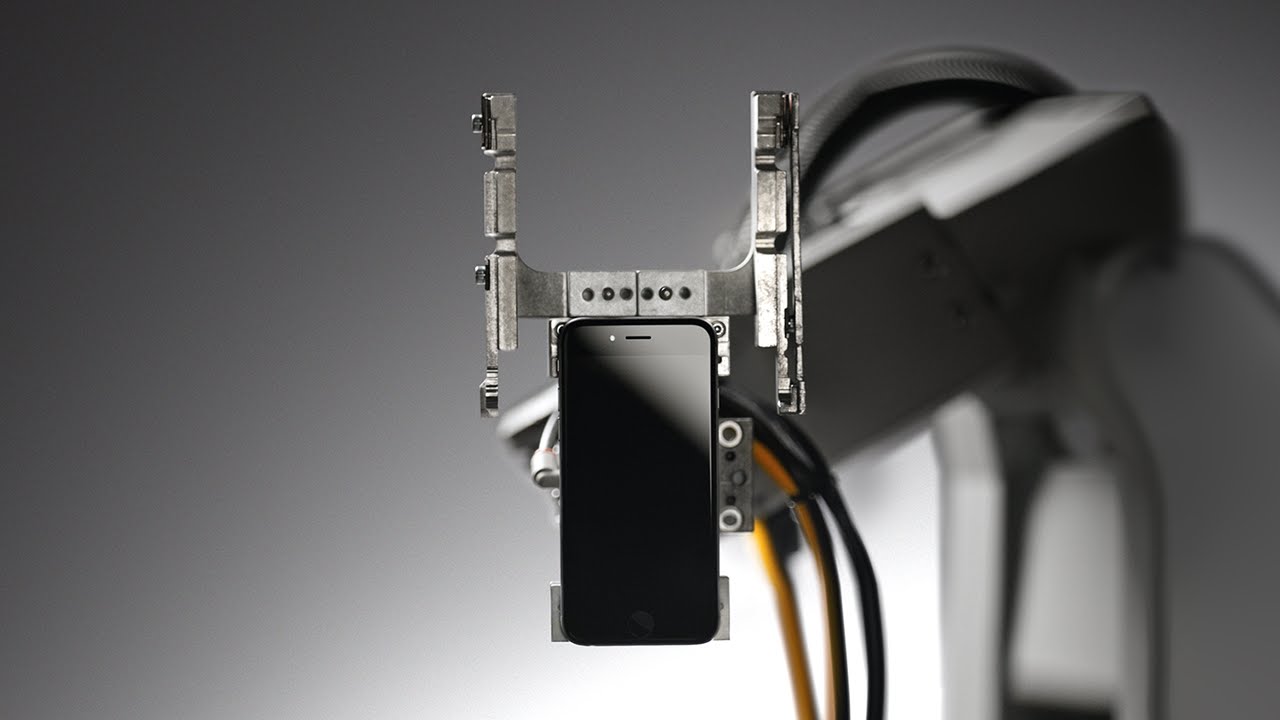 The recovered product was disassembled to recover 1 ton of gold, but gold and silver are less likely to corrode, and copper can slow down the electron transfer when critical computational processing is performed, and gold is often used on circuit boards. One smartphone is known to contain an average of 30mg of gold, which is estimated to be 55g of 19 watts for Apple Watch.
In addition to gold, Apple has 12,750 tons of iron, 6,090 tons of plastic, 5,420 tons of glass, 2,050 tons of aluminum, 1,340 tons of copper, 86 tons of cobalt, 590,000 tons of zinc, 20 tons of lead, 19 tons of nickel, And $ 40 million worth of resources.
Corporate interest in recycling and utilization of renewable energy is increasing. In the case of Apple, for example, the data center says it is using 100% clean energy. Hydraulic power plants in Oregon's data centers. Borrowing water flowing through irrigation canal to produce 12 million kW per hour.
That's not all. For Apple's new office building, 95 percent said it recycled existing building materials. Even for products, 68% of the paper in the package is recycled. Apple has historically explained that the amount of paper it uses is decreasing year by year. The paper used for the iPhone 6 packaging is 34% less than the original iPhone package. 30% of plastics in products such as Mac Pro and iPad Air are recycled old products. The recycling separation robot can also be said to be natural in this context.