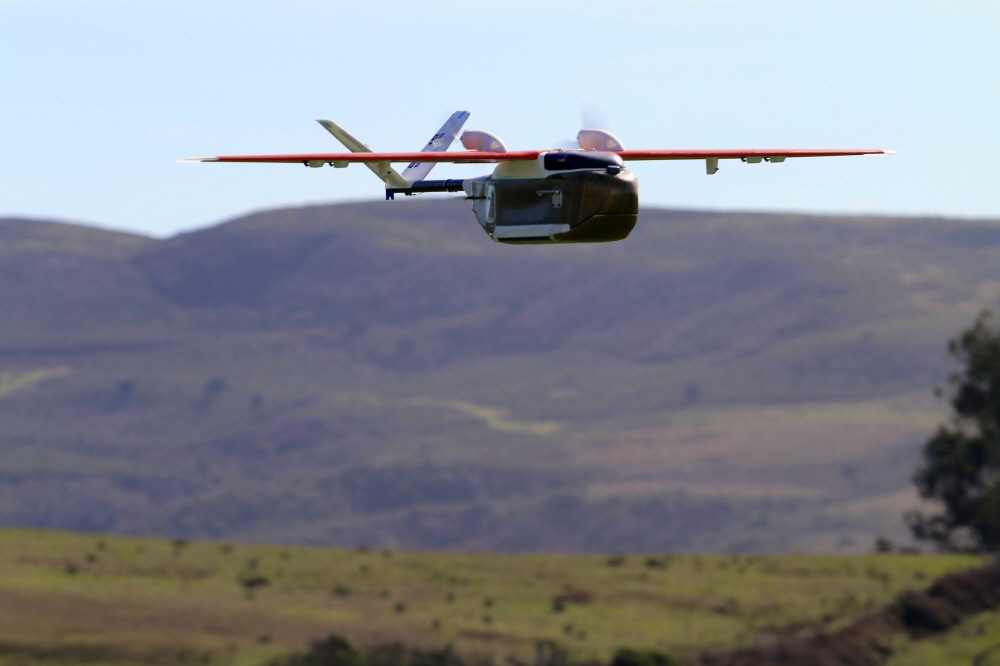 Already several years ago, attempts have been made to transport blood or medical supplies to drones centered on Africa. Medical delivery drones are hoping to dramatically increase health benefits in areas where transportation infrastructure is weak and poor, like Africa.
One such initiative is Zipline ( http://www.flyzipline.com ), a California startup startup. The house line is developing an autonomous flight drone capable of carrying blood and medical supplies. It weighs 11kg and is fired through a dedicated battery-powered machine. The flight speed is 130 km / h. The drones can transport 1.8 kilograms of blood or medical supplies up to 80 kilometers away. When you reach your destination, you use the parachute to drop it, and the drone returns to your starting point.
The drones have been shipping medical supplies in Rwanda since 2016. In Rwanda, there are few paved roads, which means that road transport is not easy and takes a long time. Even if blood transfusion is necessary, it is difficult to receive blood in time. In fact, in Rwanda, blood and medical supplies for blood transfusions are often disrupted after the expiration date due to such problems. Drones that can be delivered quickly in areas with poor road traffic can be a useful tool. After using the drones, the blood waste is reduced by as much as 95% and contributes to the reduction of medical expenses.
Medical delivery drones are expected to be an effective solution, such as delivering medical supplies to isolated areas. The company plans to join the Federal Aviation Administration (FAA) pilot program this year to bring practical use of drones to the US, and to increase the know-how of drones in line with US aviation regulations.
Attempts to use the drones for shipping have been going on for years. The first attempt to use the drones for delivery was made by Zookal.com in Australia in 2013. The company, which sells and rents books, hopes to use delivery of drones to reduce shipping time by several minutes. According to the company, the company said it could reduce the cost of delivering the product to $ 2.99, which was $ 29.95, by as much as 10 minutes. It tells the economic advantage of the drones in a concise manner.
Flirtey received a first-flight drones flight from the FAA in July 2015. At the time of the first test, the drone succeeded in transporting goods from the airport to the mobile clinic in an hour and a half, taking just three minutes from take-off to delivery (plus 6 minutes if you add back again). At that time, the drones used by Fleet delivered a box of medical supplies containing six arms.
He has since tested drones in New Zealand and has been successful in shipping convenience stores with Seven-Eleven. Seven-Eleven worked with Fleet in 2016 to test drones in Reno, Nevada. Countries such as the United States are far from home due to vast land. That's why I tried to ship the drones. Seven-Eleven, in collaboration with Fluthi, developed a delivery drone and succeeded in delivering food and beverages within a few minutes through the drones. Amazon also launched Amazon Prime Air, a drones delivery service.
Swiss Post, a Swiss state-owned postal company, has also said it will use the drones for mail delivery in 2015. Five years later, he said that he would do development with the drone operation in mind in 2020. The Swiss Post's drones are self-propelled, capable of transporting 1 kg of luggage up to 10 km away once charged. If you only set the flight path first, you will fly. The flight path uses cloud software developed by Matternet.
The reason why Switzerland Post is interested in drones is similar to Rwanda. Switzerland has many mountainous areas like the Alps. There are many local villages far from the city. The Swiss Post seeks to use the drones in an emergency. If a disaster occurs, there may be problems in the transportation infrastructure.
DHL, a logistics company, has also been developing the delivery drone parcelcopter since 2013. Parsecopter 1.0 and 2.0 were quad-copter type drones, but the 3.06 released in 2016 has changed its form to VTOL-type drones capable of vertical takeoff and landing and said it can fly at roughly four times the speed of a car in rugged mountainous areas.
The interesting thing is the video that was released at the time. We have introduced an automated concept for both drone and delivery station. Just go to the Skyport station, enter your password, open the locker, and just put in the baggage you want to send, and the ceiling door will open and Parscopter 3.0 will fly. Adjusts the angle of the tilt wing to rise vertically and then automatically takes care of the flight. No need for manual manipulation through humans. The drones, which look like light aircraft, can deliver up to 2 kg and can deliver up to 70 km / h, and the flight altitude up to 8.3 km from 500 m. Of course it is possible to go to a difficult delivery area. According to DHL at the time, it was within an eight-minute drive of the mountainous area, which took 30 minutes by car.
If the drones are automated and free from out-of-sight flight, it is possible that the drones will be used in many ways, such as transfusing blood or drug delivery, Not only can it save time and money, but even if it is not an undeveloped area, there is a good chance of breaking down the boundaries of local merchants.