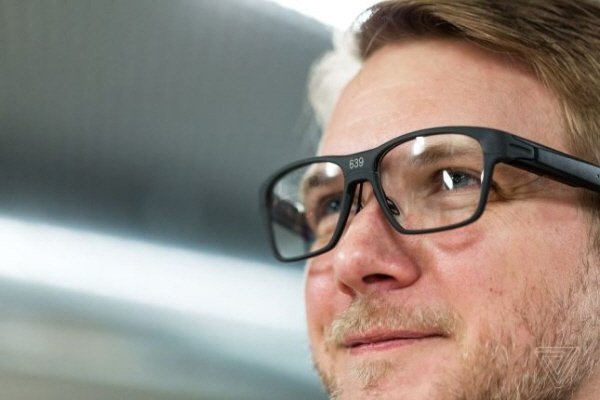 Intel is developing a Smartglass Vaunt that will let you shoot the laser and direct the image directly into the inner retina of the eyeball. Vart's eye-catching look is much closer to normal glasses, natural fit and appearance than the smart glasses we've seen before, such as Google Glass or Spectacles, which are spectacles. .
If you look at the video that appears in the video, it just looks like ordinary glasses. Inside Intel, the development code name for Bart is called Superlite. Equipped with such a large amount of invisible glasses, it relieves the wickedness and pursues lightness thoroughly. The weight of the device inside the prototype is only 33g. The total weight of the glasses is 50g or less. It is difficult to recognize that this is a smart eyeglass because of its merits.
Another feature is that it provides a video output through a laser called Vertical-Cavity Surface-Emitting Laser (VCSEL) on the right dongle of the glasses. Thanks to it, when you wear a Vat, you see a red character or image with a small screen with a resolution of 400 × 150 at the bottom right corner. Guidance information through navigation can be displayed through this space. Vant uses a class 1-level low-power laser to reflect this image on the lens surface and directly image on the back of the retina in the eye. If it is class 1, it is the lowest power and it does not affect the human body.
Devices located on the dongle side may also have a built-in vamp for vision correction glasses. For example, it is possible to show clear images regardless of whether the eyes are good or bad, by direct reflection behind the retina. Because of this structure, Vant can make his small screen disappear from sight by turning his gaze. When you look at the front, you do not have to be conscious of the presence of Vat, and you can only see the screen when you need it.
Another feature of VANT is that the products such as Google Glass need to be operated by touching and touching the surface of the glasses, but it is a way to receive and display information through external devices such as a smart phone linked with Bluetooth, And a secondary display that can be turned on or off.
The prototype, which Intel has released, has a built-in compass and can be manipulated according to head movement. In the future, there will be many possibilities such as speakers and microphones. If you are using a vat, you should first measure the spatial distance. Just as when using vision correction glasses. If you send the measurement information through this, you can adjust the screen suitable for the user.
Intel's New Devices Group, which is developing this product, says it can be used as a way to display the recipe via Alexa while cooking. Whereas smartglass that has so far continues to show information, Vant can show information only when it is needed, and it is a way to alleviate the hassle and burden in that it displays information when needed in sight by combining artificial intelligence. Even when shopping at a supermarket, it is possible to make a realistic approach to integrate Augmented Reality (AR) anywhere, such as making shopping information appear in sight immediately without having to skip the smartphone separately.
Intel, however, does not consider the way in which it sells its products directly. As with other products, they will sell through third parties rather than through direct sales. In addition, it will be provided as a developer kit for the terminal and SDK.
Bart will focus on saving power through low power enough to use 18 hours of continuous use time. If you use it continuously for 18 hours, it can be said that you can use it all the time all day if you sleep while you sleep. Intel has come up with a model that expects the second generation of smart glass through a different approach than Google or Snap.
In addition to Intel, last year there was a report that Amazon is developing smart glass. The key, of course, is that it will be equipped with AIa Alexa, a key infrastructure for its voice recognition. Amazon Smartglass is basically controlled by voice, and it is the same as vant to wirelessly link with smartphone through Bluetooth. Even if you do not have an earphone, you can listen to Alexa's voice only through a bone conduction technology. The product being developed by Amazon will be similar to regular glasses as well as Vant.
According to reports, this product may not be equipped with cameras or displays like products like Google Glass. The fact that it is not equipped with the display function is also different from the vand. The focus is on voice control, except for the areas of personal privacy. Another advantage is that the battery usage time can be drastically increased as the main cause of power consumption disappears like a camera or a display. With this approach, if Amazon creates smart glasses, it can be a completely different approach from Microsoft's Hololens, Google Glass, and Intel's Band.
In addition, Google Glass, the source of smart glass, has been seen for two years as if the project is over, but it has re-emerged as a new form last year. I suddenly introduced the MyGlass app update and updated the firmware for the Google Explorer Edition.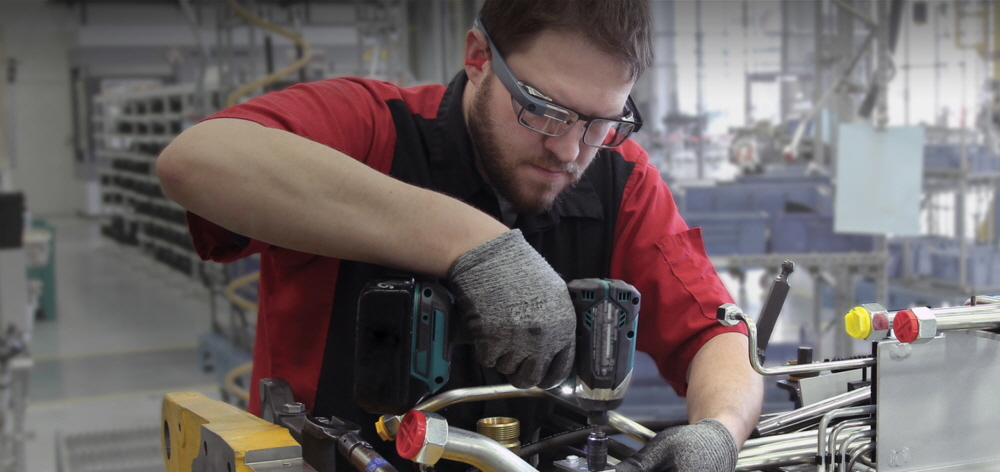 The new announcement is aimed at the enterprise market, which is Google Enterprise Edition. It focuses on staff support within the enterprise. If you are building an aircraft, important information for maintenance or assembly can be displayed in front of you. In fact, GE (GE Aviation), an aircraft engine maker, says that these employees are working on smart glass. Applying the smart glass to the work is expected to raise the working efficiency by at least 8 ~ 12% as it is free to use both hands. Obviously, you can reduce errors in production or work. AGCO, a manufacturer of agricultural machinery, has succeeded in reducing equipment production time by 25% and inspection time by 30%.
The Glass Enterprise Edition boosts performance from 5 million to 8 megapixels for cameras, and extends battery life to 8 hours, less than half a dozen.
Attempts to revive SmartGlass, which seemed to have failed, are being retried through Intel, Google and Amazon. As such, there is a possibility that a realistic smart glass will emerge in a completely different form from the first generation in the near future.