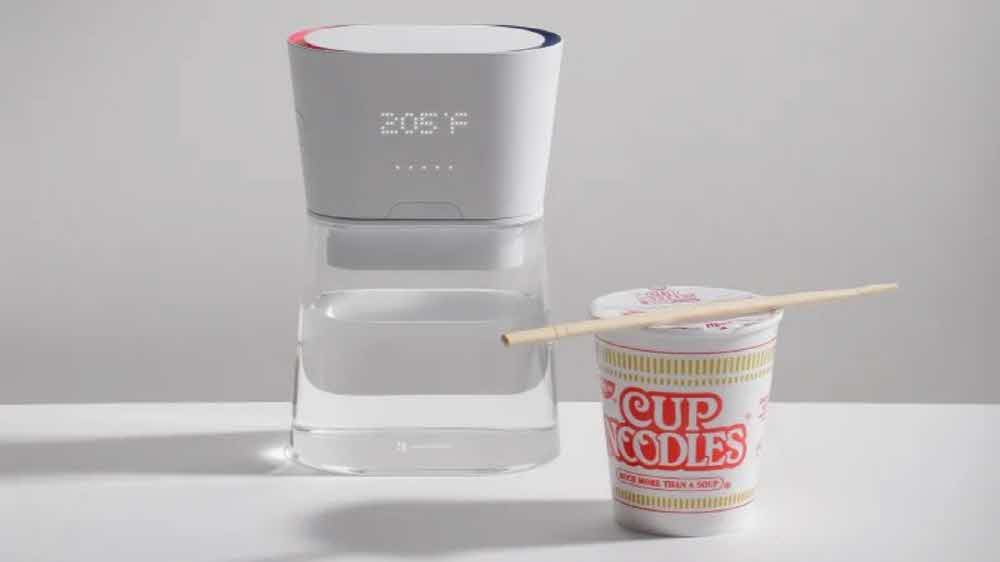 The Duo Carafe is an electric heating kettle that adopts a new technology introduced by Heatworks. This product boils water in an instant through its own heating technology. Not only does it save time, but it also explains that energy consumption can be greatly reduced.
The self-heating technology used by this product is Omni Array. It has its own heating technology inside the cover, but it doesn't heat the water slowly by heating the metal inside the kettle. Instantly heating water like an electric range.
The omni array is meant to align the electrical resistance ohms. Rather than heating metal like a pot, it uses a principle similar to a microwave oven. Using a graphite electrode, electricity is directly applied to H2O to stimulate minerals in the water, raising the liquid temperature immediately.
Of course, it was designed not to exceed the temperature set initially. It is also equipped with a device to prevent impact or leakage. The manufacturer has already launched a model called Model3 using this technology for $800. It also announced the Tetra, a dishwasher that does not require plumbing during CES 2019.
The Duo Carafe is expected to be released in 2020. Related information can be found here .