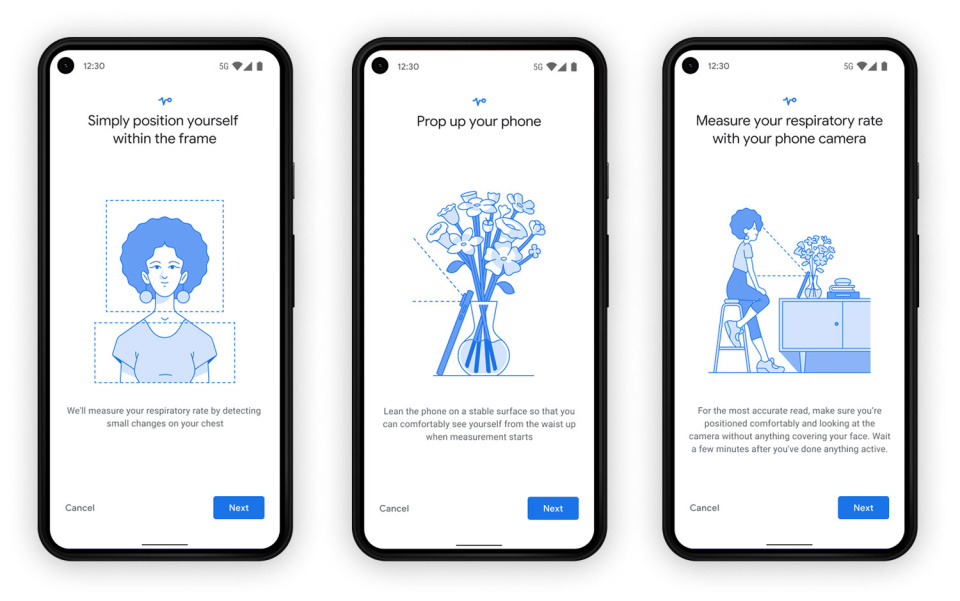 Google is adding respiration rate and heart rate measurements using smartphone cameras to its fitness app Google Fit. Using a smartphone camera placed on a stand, etc. to measure the breathing rate, if you look up from your chest, you use a method of recognizing body movements through clothes and guessing.
Google Fit originally provides a function to estimate movement distance and gait, such as walking using position and movement when walking using a smartphone, and record it based on the amount of exercise and calories. In addition, it was possible to record heart rate by linking with Wear OS smartwatch and a device that can be worn for sports exercise. This new feature allows you to measure your breathing rate and heart rate with only a smartphone camera. In the heart rate side, a finger is placed on the camera lens on the back of the smartphone to capture small changes in color due to blood circulation.
The respiration rate and heart rate measurement function using the Google Fit smartphone camera will be provided through the Pixel smartphone first from March, and will be expanded to other Android terminals afterwards.
Heart rate measurement is provided by a lot of smartwatches and fitness trackers, but for respiration rate, a band is attached to the chest and abdomen, or periodic fluctuations are estimated from sensors such as the heart. There are various methods such as dedicated equipment to be installed, but simple measuring equipment is not popular.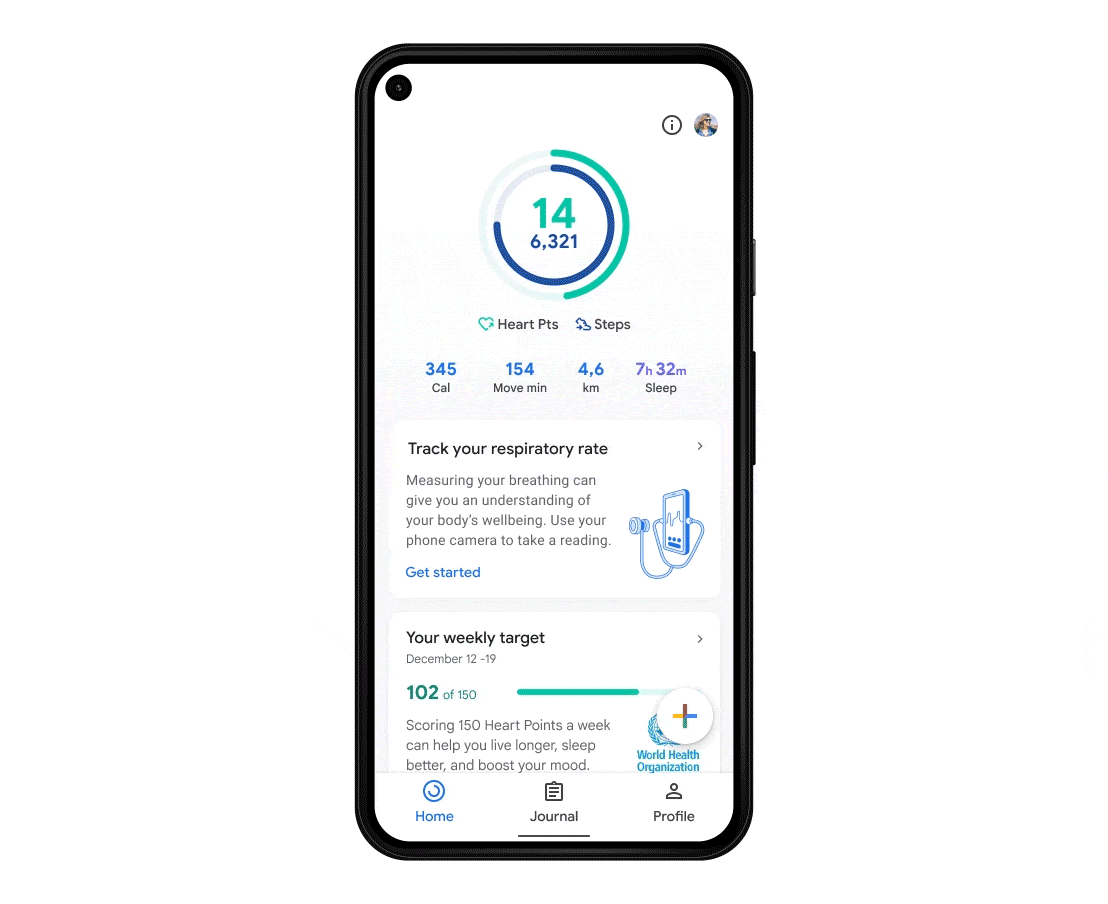 What can only be recognized with a smartphone camera is simple, and it can be said to be a victory in machine learning or image processing. On the other hand, it is necessary to properly show the upper body at a relatively narrow angle of view, or it is a principle of estimating chest movement when image processing, which is suitable for measurement while exercising.
As for the heart rate and respiration rate monitoring technology that does not depend on the camera's angle of view, research is also underway on a technology that detects the movement of radio waves including an ultra wide band, but Wi-Fi routers for both heart and breath monitors are not yet sold. Google is also researching human body motion recognition using radio waves, and it is said to be applied to gesture recognition and sleep tracking by mounting the Solid Radar on the Pixel 4 on a nested hub smart display.
Considering that breathing speed and motion recognition are important for not only fitness purposes, but also for sleep apnea, baby monitors, and health care, the future in which TV and smart speaker routers serve as sensors that constantly monitor human movement and vitality will come unexpectedly quickly. Related information can be found here .