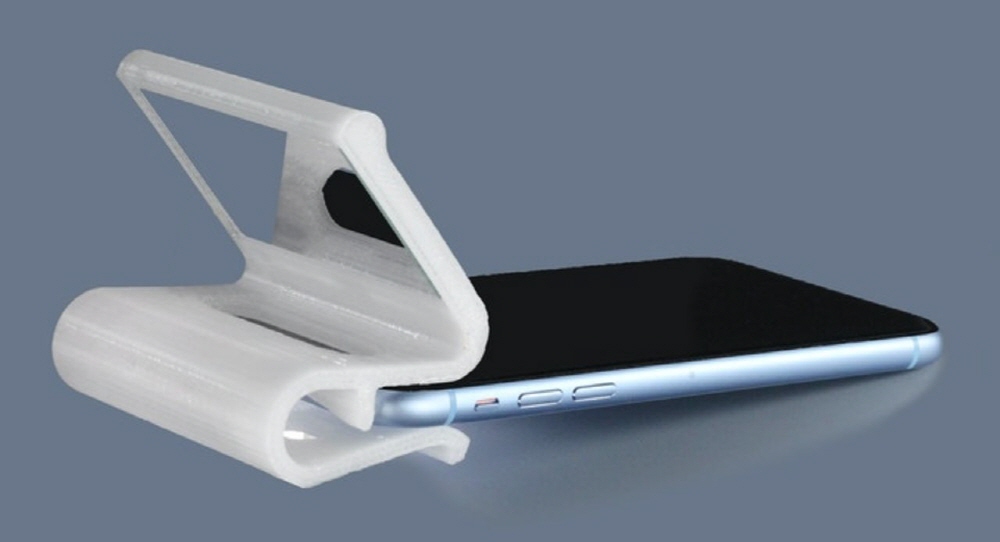 ScanMira is an accessory for 3D scanning that allows you to easily create 3D data by using Face ID, a face recognition function supported by iPhone or iPad.
This product uses the Face ID function that projects more than 30,000 infrared points. By shining around the object, you can get data in an instant. You can use it comfortably because it scans while checking the screen. The reason for an accurate scan is that it uses a surface-reflecting mirror with a mirror on top of the glass. General mirrors have a mirror under the glass, so the reflectance of light stays at 80-95% as much as the thickness. However, if it is a surface reflection, the number is 94-99% higher because the light does not pass through the glass.
The scanned object also records color and pattern information. If it supports color filament, it allows you to print it according to the color properly. If possible, you can expect more accurate scans with a swivel and a tripod to hold the iPhone while holding it.
This product also raised funds through Kickstarter, a crowdfunding site. Related information can be found here.