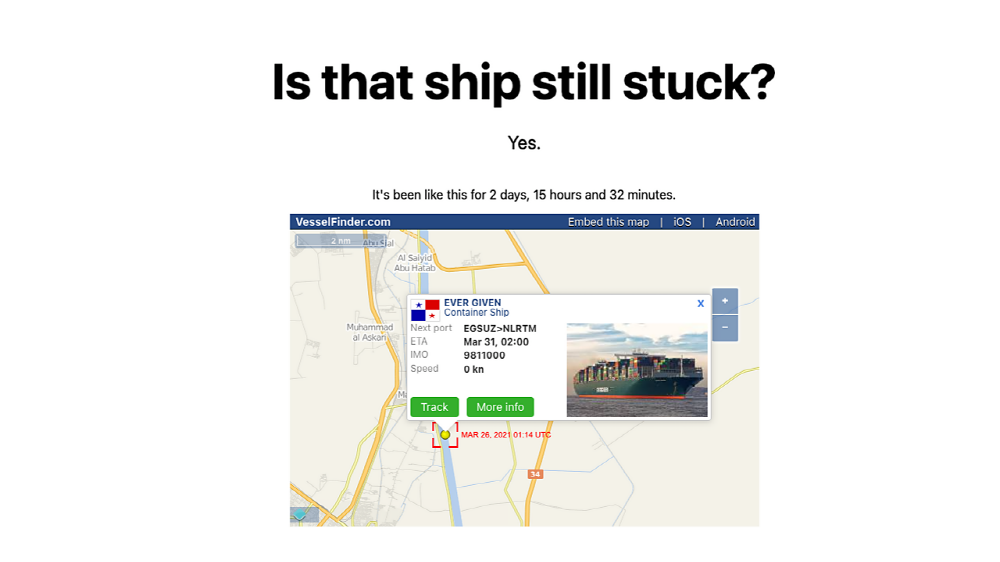 On March 23, a container ship aground accident occurred on the Suez Canal in Egypt, and the traffic was blocked, and it is developing into a situation that has a great influence on shipping and logistics. According to this accident, the location and movement status of the container ship can be checked in real time through the site made urgently.
Upon entering, it displays an answer to the situation and the duration of the situation to see if the ship is still stranded. In the middle of the site, the situation of agrounded ships according to the Internet service (VesselFinder), which discloses real-time location information of ships, is posted.
The site is based on Tom Neil, co-founder of Time to Spare, which develops software for non-profit organizations. Related information can be found here.