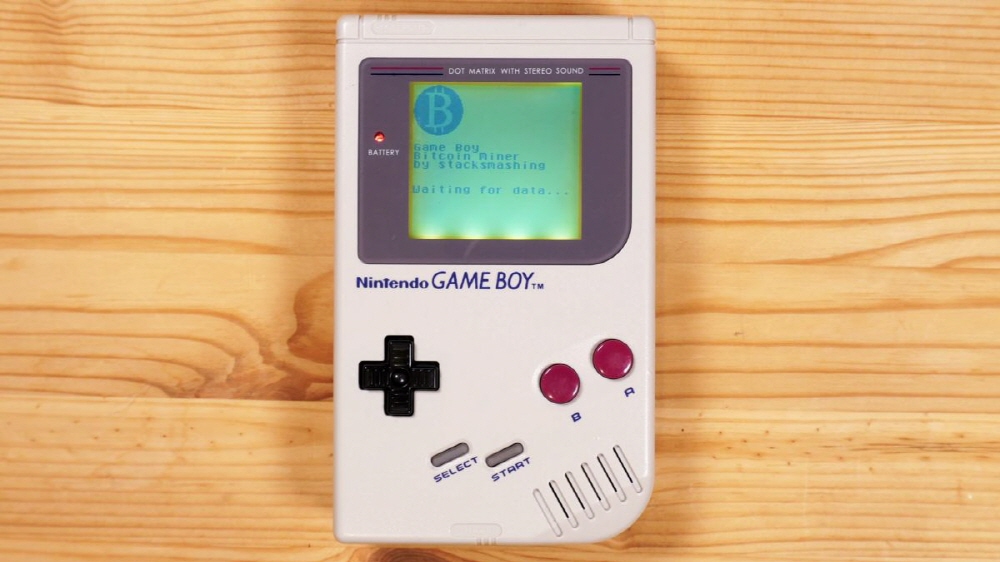 Game Boy, which appeared in 1989 and sold more than 18 million units cumulatively, is a game machine that is steadily gaining popularity with the appearance of new software in 2017. However, a person who tried to mine bitcoin using this Game Boy appears and attracts attention.
A security researcher (stacksmashing) who challenged Bitcoin mining using Game Boy. Geun said that Elon Musk made a decision to mine Bitcoin after posting on Twitter that Tesla cars could be purchased with bitcoin.
He considered purchasing a graphics card so that it could be used for bitcoin mining, but abandoned the purchase because a high-performance graphics card suitable for bitcoin mining was too expensive. So, instead of a high-performance graphics card, he decided to mine bitcoins using Game Boy, a powerful piece of hardware scattered around him.
Bitcoin mining requires an internet connection, but Game Boy doesn't have an internet connection. However, Game Boy is equipped with a communication port to communicate with other devices. He decided to connect Game Boy to the Internet through a Raspberry Pi Pico connected to the communication port.
He is a self-made cable that connects User ROM, Raspberry Pi Pico, Level Shifter, Game Boy, Game Boy and Raspberry Pi Pico for Game Boy bitcoin mining. He created a mining program for Game Boy (ntgbtminer-Game Boy edition) based on the open source mining program (ntgbtminer). Later, he started mining bitcoins using a mining program.
The level of Game Boy mining performance is 0.8 H/sec, which is only 125 trillion times slower than ASICs specialized in bitcoin mining. In addition, bitcoin mining consumes vast amounts of power, but the Game Boy runs on 4 batteries. He publishes his software on the GitHub repository. Related information can be found here.