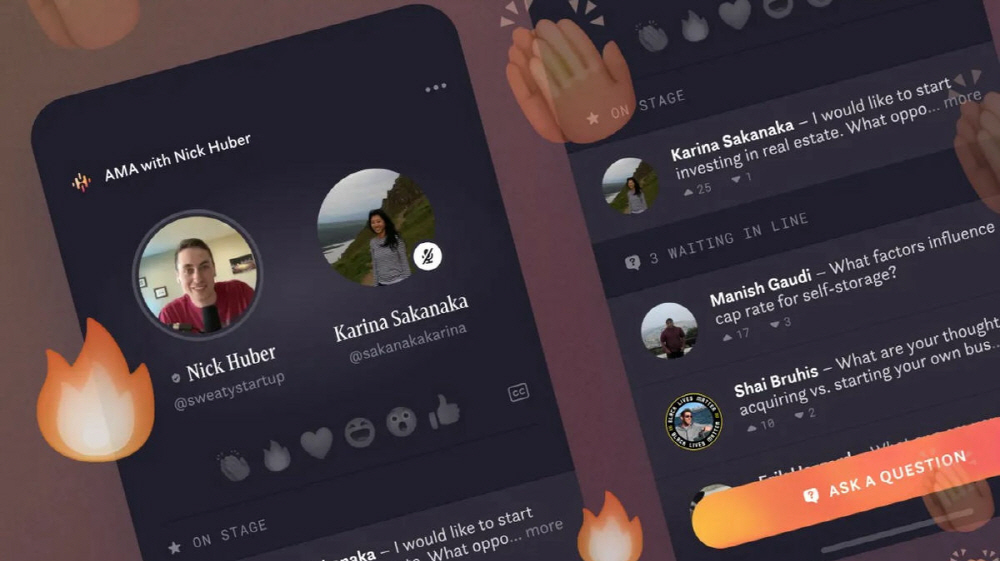 Facebook has begun a closed beta test of Hotline, an independent service against Clubhouse, a voice SNS service that appeared in 2020. The hotline is the same as the clubhouse in that it is the subject of audio, but it is mainly about Q&A and video transmission.
The hotline is a web application for creators that allows them to answer questions with the audience. In addition to the organizer and the questioner who will actually answer questions, there are three roles of the audience who only listen to the questions and answers. In the actual appearance, the organizer and questioner icons are largely displayed, and the audience icons are lined up on the right. In order for the audience to be on the stage as an interrogator, the content of the question must be entered in text beforehand to determine whether the organizer who saw the questionnaire and whether or not to be a questioner in the audience vote.
The audience is not allowed to speak, but during the Q&A, they can send heart and smile icons and take action. It also gives the organizer the right to exclude inappropriate questions or deport users from the session.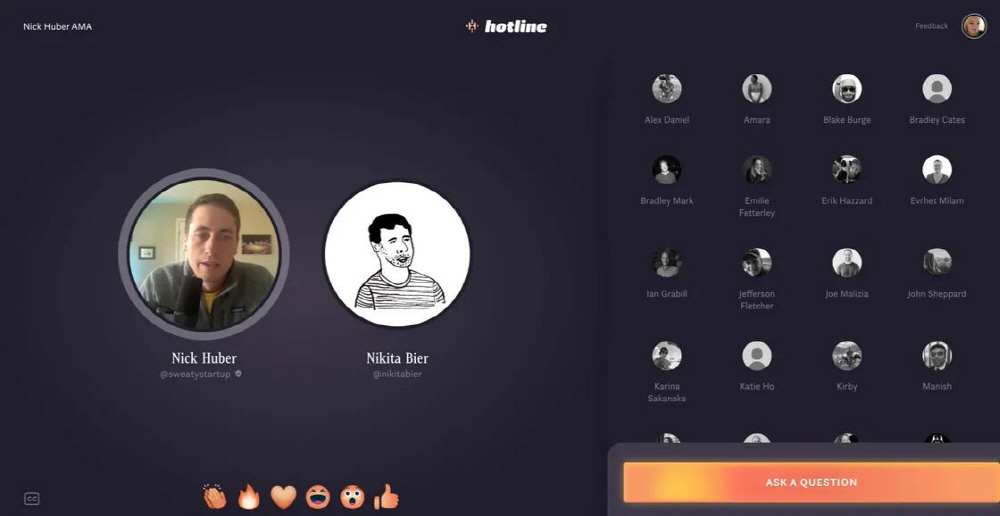 Another big difference between the hotline and the clubhouse is whether or not the event is recorded. The clubhouse is for the purpose of facilitating everyday conversations, and recordings and conversations are forbidden to leak outside. On the other hand, since the hotline focuses on answering questions, conversations are automatically recorded, and the host receives MP3 format audio data and two MP4 recorded data after the session ends. This audio and recorded data is intended to be disclosed on Facebook, YouTube, and podcasts.
The hotline will be available through a unique URL , but if you enter it, it is currently not available in the country, but it is closed with a statement that it will be available soon.
The development of the hotline is the Facebook New Product Experimentation (NPE) team. The NPE team has released a number of voice and video call system apps for creators, such as CatchUp, a group voice calling app, and Venue for live events. Of course, basically only apps that are on track are treated as standalone apps.
Facebook said it would like to understand how experts will build a business through interactive, multimedia format Q&A on the hotline, and how ordinary users will learn their expertise from experts. Related information can be found here.