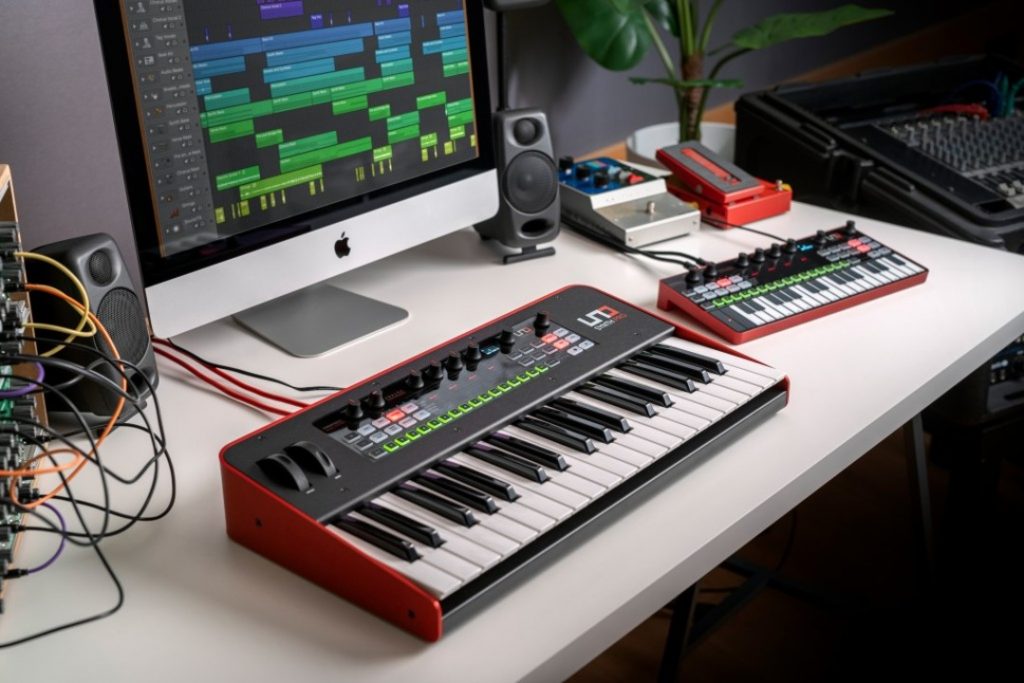 UNO Synth Pro and UNO Synth Pro Desktop are analog synthesizers introduced by IK Multimedia. It was followed by Uno Sync, a small analog synthesizer that was introduced in 2018.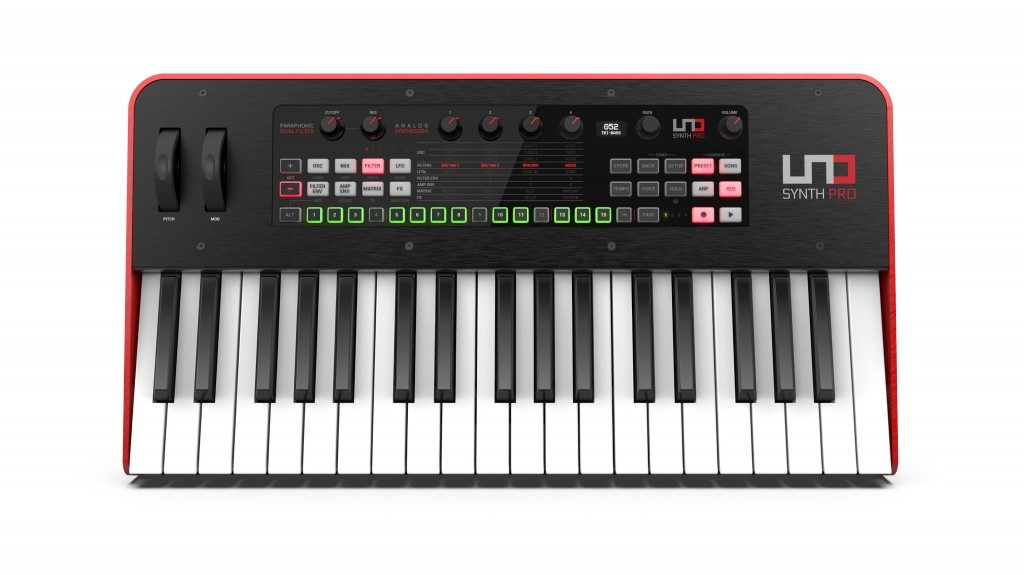 The feature of Uno Sync Pro is an after-touch full-size 37 keyboard. It is a product of FATAR, an Italian keyboard manufacturer, and is a specification used in many synthesizers. Equipped with dual analog filters, 64-step sequencer, and 256 preset CV/GATE terminals, analog operability is sufficient.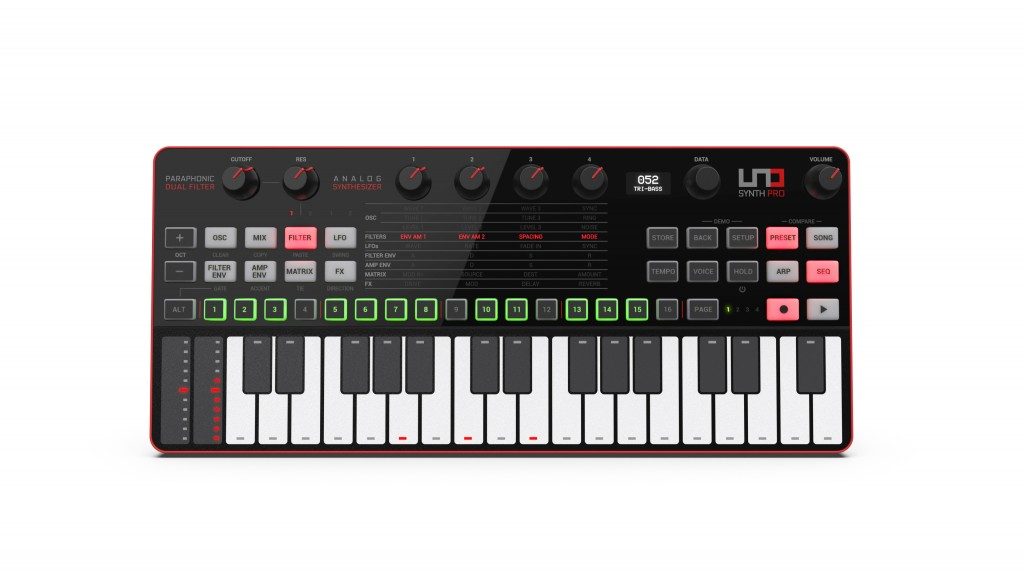 The difference between the Uno Sync Pro desktop, which adopts the same touch keyboard, from the Uno Sync Pro is not only the keyboard and terminals, but also the sound-related elements such as an oscillator, filter, and FX sequencer. Another advantage is that it provides convenient usability driven by USB power. Power can also be supplied through a PC or portable battery. Since it is not a built-in speaker, you have to prepare the speaker together. Related information can be found here.