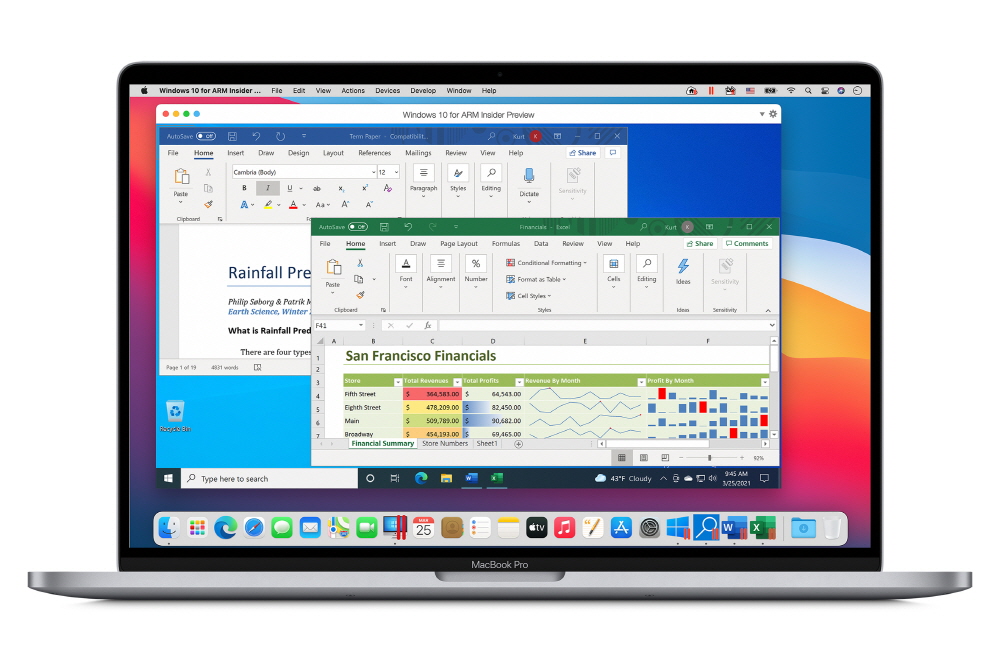 On April 14, 2021 (local time), Parallels released Parallels Desktop 16.5 for Mac, a virtual machine environment that is officially supported for Macs equipped with M1 processors. In addition to the M1, it supports Intel processors and runs like Windows on a Mac.
The Parallels Desktop 16.5 for Mac consumes 60% less power than the 2020 Intel-based Mac Air, up to 60% better DirectX11 performance than the Intel-based MacBook Pro with Radeon Pro 555XGPU, and up to 60% better than the MacBook Pro with Intel Core i9 processor. The Windows 10 virtual machine performance improved by up to 30%.
In addition, hundreds of parallels desktop features such as Coherence mode file sharing, touch bar control, and keyboard layout changes that will run macOS and Windows as smoothly as one operating system are optimized for the M1 processor.
In addition, Parallels Desktop 16.5 for Mac supports the use of operating systems such as Ubuntu 20.04, Kali Linux 2021.1, Debian 10.7, and Fedora Workstation 33-1.2. However, Parallels says that in order to run a virtual machine based on the Parallels Desktop 16.5 for Mac on a Mac equipped with M1, an operating system compatible with the ARM environment is required. Currently, the ARM version of Windows 10 is distributed to PC manufacturers, and general users should use the pre-build.
Parallels said the Apple M1 chip is a big step forward for Mac users, but virtual machines are not supported. This update will give users the best Windows-on-Mac experience. Related information can be found here.