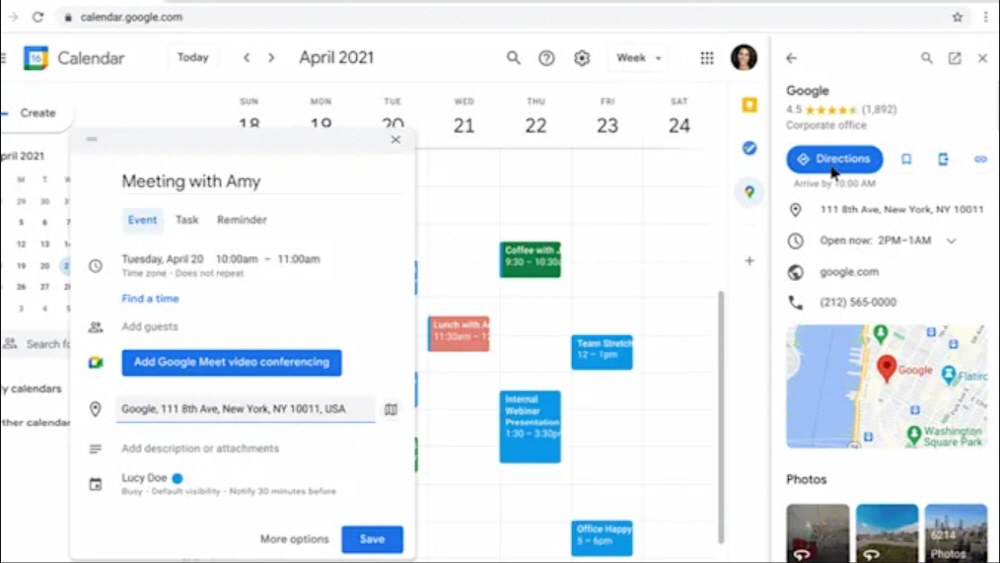 Google announced on April 19 (local time) that Google Maps will be available in a quick access side panel, just like Google Calendar and Gmail for Google Workspace accounts.
The side panel features a widget that allows you to check information without switching between browser tabs such as Google Keep or ToDo list. The contents of the Google map display became available from around the fall of 2020 in regular Google accounts, but will finally be added to the Google Workspace account.
As Google maps can be displayed, when considering the calendar schedule, the visited place and travel time can be checked without switching the screen. This feature is available to users of Google Workspace, G Suite Basic, and G Suite Business, and it is expected to be provided in stages from May 3rd when a plan is selected. Related information can be found here.