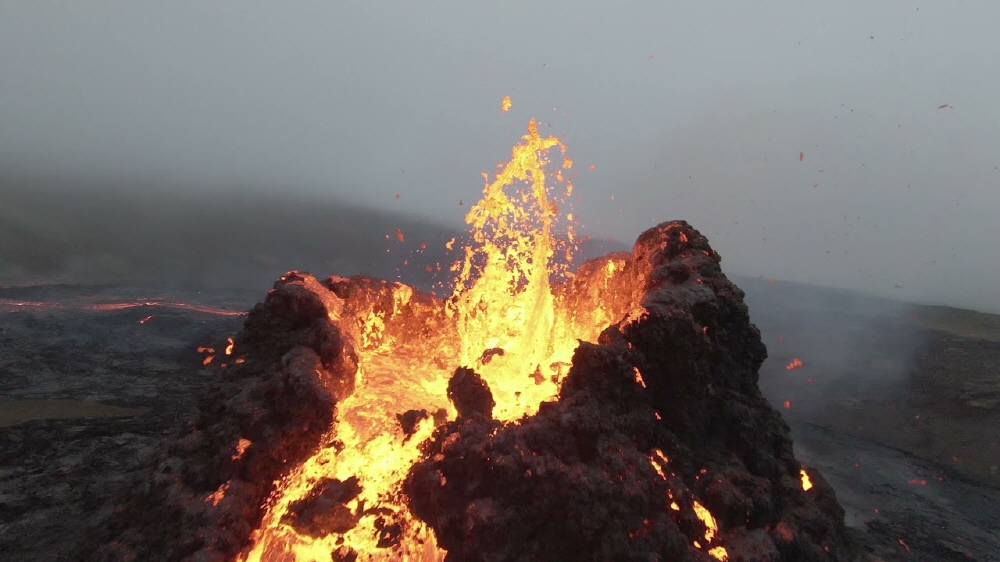 The Icelandic Meteorological Agency announced on March 19, 2021 (local time) that the Fagradalsfjall volcano, located on the Reykjanes Peninsula in the southwest of the capital, had begun erupting. It is said that a volcano erupted on the Reykjanes Peninsula in 800 years, and it is said that this volcano erupted in 6,000 years. At the eruption site, a large number of onlookers and researchers gathered to capture magma erupting.
If you look at the time-lapse video that summarizes the changes that took place in 3 days after the eruption of the Pagradalspiadul image in 50 seconds, you can see the image raising cloud smoke day and night or the magma spreading to the ground. At night, the magma flow is more clearly visible, and the magnitude of the eruption can be determined compared to the helicopter landing at the bottom of the screen.
In another video, you can see the drone photographer photographing a volcano with the DJI FPV, a drone that can fly at a top speed of 140 km/h.
Not only that, but you can also see a video of the eruption scene at night. The magma, taken in the form of looking down from a drone flying in magnetic flux, splits like blood vessels and flows slowly.
In addition, a video showing magma close up from the ground, not from the sky, is also released. You can get a different feeling from aerial photography.