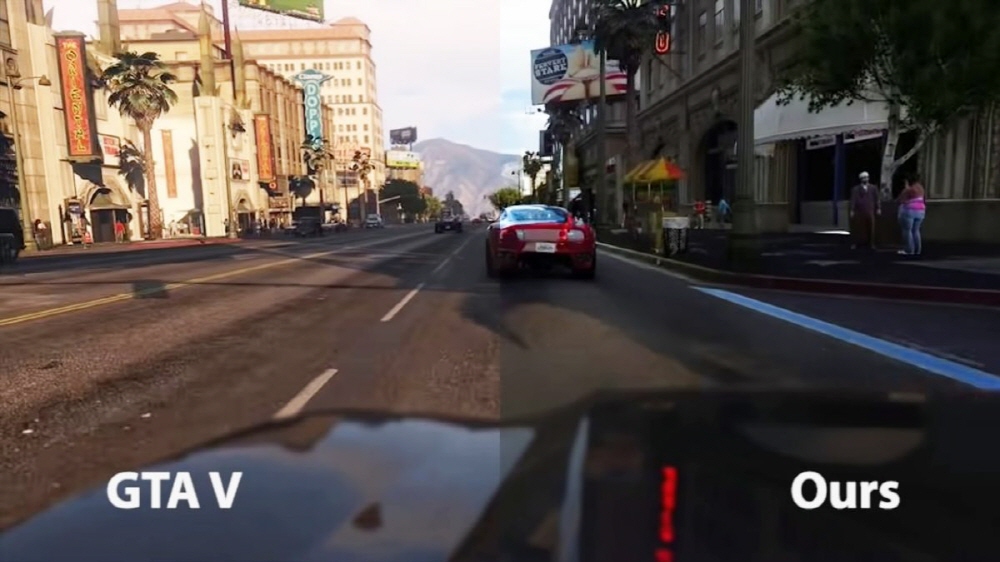 GTA5, an open world game released in 2013, is a popular game that has been loved for nearly 10 years, with reports that a version for PlayStation 5 will be developed. Intel's research team has developed an AI that turns these GTA5 graphics into real-life styles with high precision.
If you look at the GTA5 graphics processed in a realistic way using AI, you can see the video shot with the drive recorder installed on the dashboard. Before and after processing, you can see that the lines and saturation are degraded, and the depiction of the clouds floating in the sky and the glittering of cars, etc. are closer to the objects in reality.
According to the research team, the AI learning developed this time uses the Cityscapes Dataset, which is a road information data set used for the development of autonomous driving technology. In addition, by using a parameter called G-buffer, including the relationship between the camera and the object's position in the game and the quality of the texture, it has realized a more natural finish than the AI developed so far.
In fact, when comparing the AI developed so far with the processing results, the existing AI lacks the expression of street trees and the sky, while the newly developed AI realizes a near-realistic expression. The AI developed this time may not be applied to the GTA5 update, but as many mods that use AI to enhance the old game graphics are being developed, the AI developed by Intel leaves room for improvement in the game graphics in terms of software. It can be said to show. Related information can be found here.