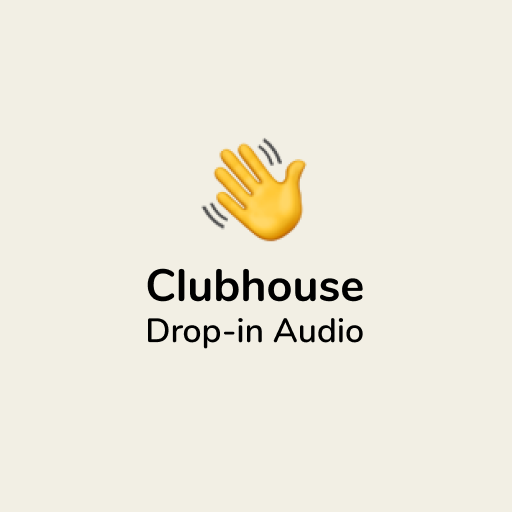 The voice chat service Clubhouse Android app will start on May 18th in Russia, Brazil, Japan, and Nigeria and India on the 21st, and in the rest of the country, including Korea, from the afternoon of the 21st.
It was in early April that Club House announced that it was jointly developing an Android app with Google. In early May, it has been announced that the beta test will be started in the United States and other regions of the United States and the official service will take place in a few weeks.
Previously, Clubhouse only offered an iOS version of the app, and participants were limited to iPhone and iPad users. We couldn't have Android users more popular than Apple's, but we've barely removed the barrier.
However, like the iOS version, the invitation system is still there. You can download the app from the Google Play store, but keep watching the icon quietly until you receive an invitation from a friend or acquaintance you know.
Clubhouse has only been in service for about a year, but large companies are advancing into the voice chat service field one after another. The space, introduced by Twitter, can be used by more than 600 people through the iOS and Android versions, and Facebook will also provide new Odao features, including summer voice chat.
Interest is focused on how the clubhouse can survive in such a fierce battle field and whether it can avoid head-to-head competition with high-tech conglomerates by maintaining the invitation system and strengthening the one-time circle chat tone that does not leave any logs.