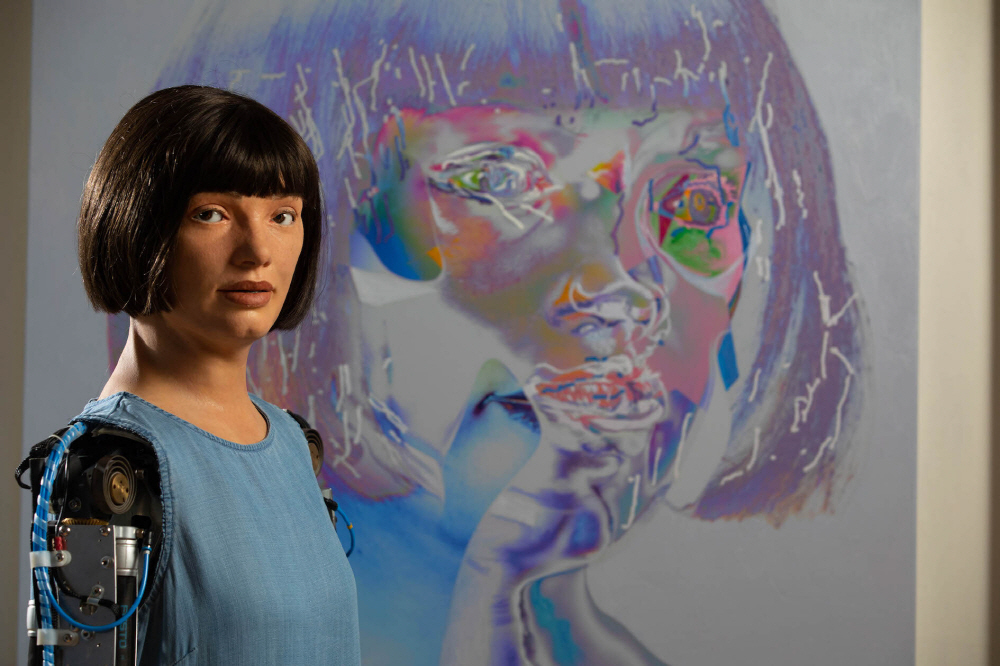 Art is one of the cultural acts for humans and has been considered impossible for robots that move in programs. However, it is said that Ai-Da, a robot that creates a unique picture by an algorithm, has been developed and the self-portrait of Ai is on display at the London Museum of Art.
Ada is a robot developed over two years. It was named after Augusta Ada King, Countess of Lovelace, a 19-year-old female calculator scientist. The algorithm part is designed by Oxford, and the robot arm is designed by Leeds University and the robot company EngineeredArts, and it is explained that he is the world's first surreal robot artist who paints what is reflected in his own eyes.
When Ada sees the model, her eyes move dizzy to capture the model's face, and as the robot arm with a pen moves, he draws a portrait by drawing dots or lines on the paper. It is not a realistic depiction of the model's face, but the design itself is unique. However, Ada only draws a sketch that becomes a sketch and finishes it by humans.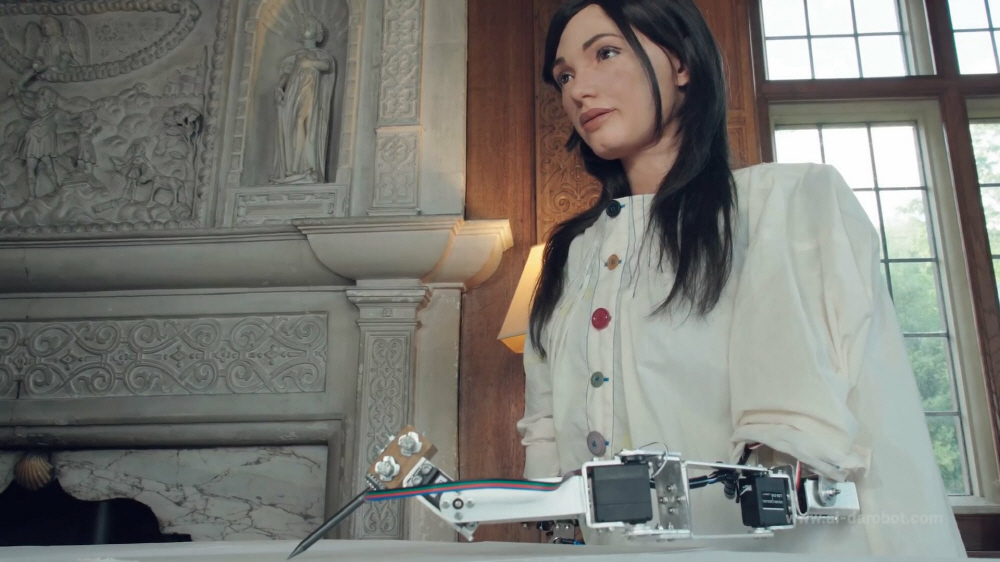 Since three self-portraits displayed in the museum and one Ada algorithm can draw the same picture, each of the three self-portraits is expressed as a completely different picture. Of course, the reaction of the artist to Ada's works is both the positive side that it is surprising and the negative opinion that it feels the worst or the threat. Related information can be found here.