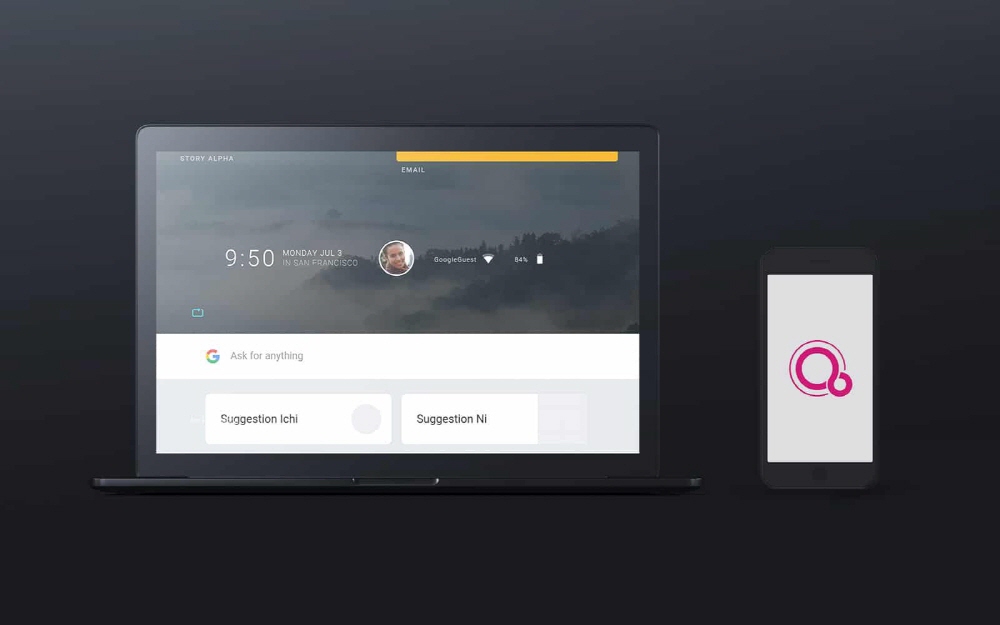 It is said that Fuchsia, the third operating system following Android and Chrome OS, which Google is developing, began to be delivered on May 24, 2021 through Nest Hub, a Google smart home device.
Unlike Android or Chrome OS developed based on the Linux kernel, Fuchsia is developing based on Magenta, a kernel developed by itself. It was in 2016 that the development of Fuchsia was confirmed externally. In 2017, the Fuchsia UI was reported on smartphones and tablets, and in 2018, it could be installed on Google Pixelbooks, but it was not mentioned at the 2021 developer conference, Google I/O 2021.
Reportedly, the update of this operating system from CastOS to Fuchsia started with the first-generation Nest Hub. Fuchsia's developer tweet revealed that Fuchsia delivery to the first-generation Nest Hub began on May 24, 2021. There are no official announcements such as an official blog yet.
According to reports, the feeling of using the first-generation Nest Hub operating in Fuchsia does not change significantly from the existing CastOS. It is explained that it was realized by Flutter, which realizes consistent app delivery across multiple platforms. In addition, Fuchsia is designed to work on both desktop and mobile, and can run Android apps, and the response to this first-generation Nest Hub can be a starting point for Fuchsia. Related information can be found here.