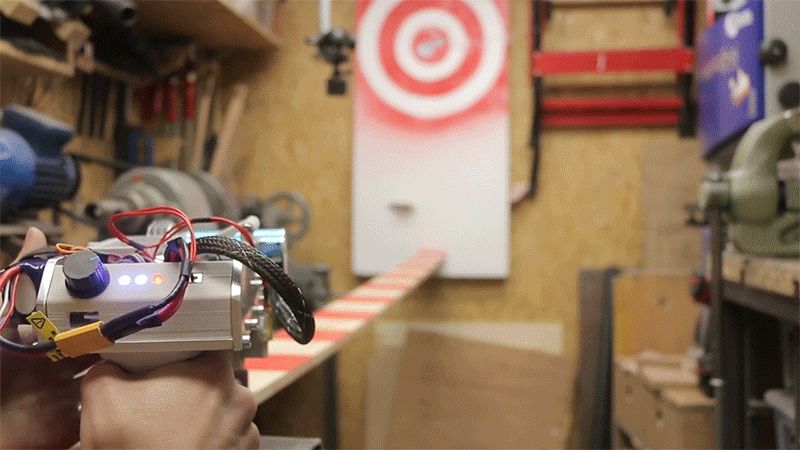 The YouTuber The Practical Engineer uploaded a video using his engineering skills and architecture. It is a hand blaster that fires cards at a speed of 200 km/h. The card launcher was equipped with two motors. One plays the role of removing one card from the deck, and the other is used to control the cards vigorously while rotating at a speed of 25,000 times per minute. With two motors, the card from the blaster rotates, increasing speed and stability.
This card gun is inspired by the card blaster created by NASA engineer Mark Rober. It is more compact than this gun, but as you can see in the video, it has been transformed into a more terrifying gun. If you look at the video captured by the high-speed camera, the card speed reaches a whopping 200km/h, as stated earlier.
According to the blog, the output of the card gun was about 60% when recording 200 km/h. It can be seen that the motor speed is adjusted in the video, but considering the stability, this output can be said to be the limit. Related information can be found here.