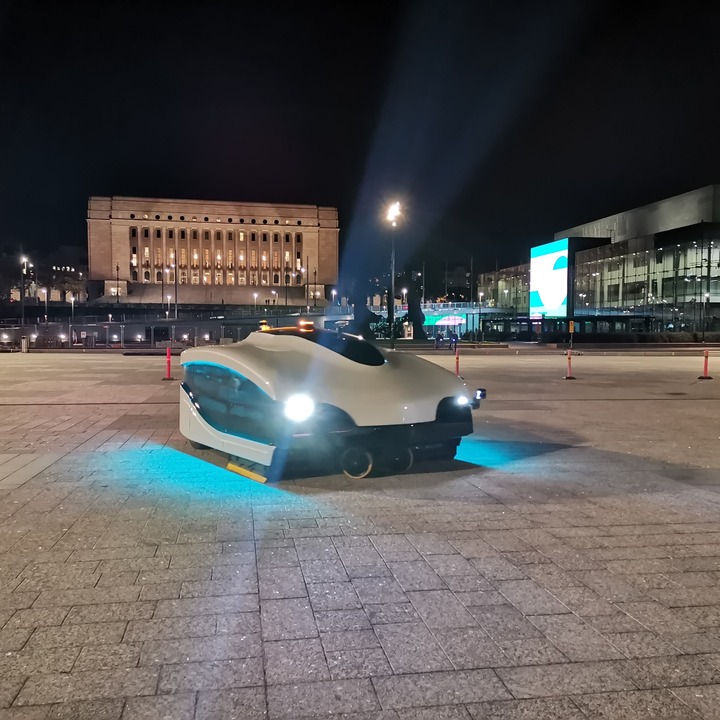 Trombia Free, developed by Finnish company Trombia Technologies, is a futuristic robot vacuum cleaner that works outdoors like a car.
The robot vacuum cleaner, currently active in Helsinki, is equipped with lidar and machine vision and can autonomously drive while avoiding obstacles and work in any weather. It measures 3.52 m in length and 2.2 m in width. When the brush comes out, the length is more than 3m.
The normal maximum speed is 8 km/h, but cleaning is carried out at 2 to 6 km/h, and the street is cleaned with only 10 kW, which is 15% of the power of the existing cleaning vehicle. The amount of water used for cleaning is small, and because it operates only electrically, it is quiet and there is no need to worry about exhaust gas.
The robot is currently being tested in the Helsinki Smart City area. So far, vacuum cleaners are based on diesel vehicles made in the 1950s and still use the same technology today. It is said that it emits 3 million m 3 tons of carbon dioxide per year. Interest is being raised whether this robot can be an alternative to it. Related information can be found here.