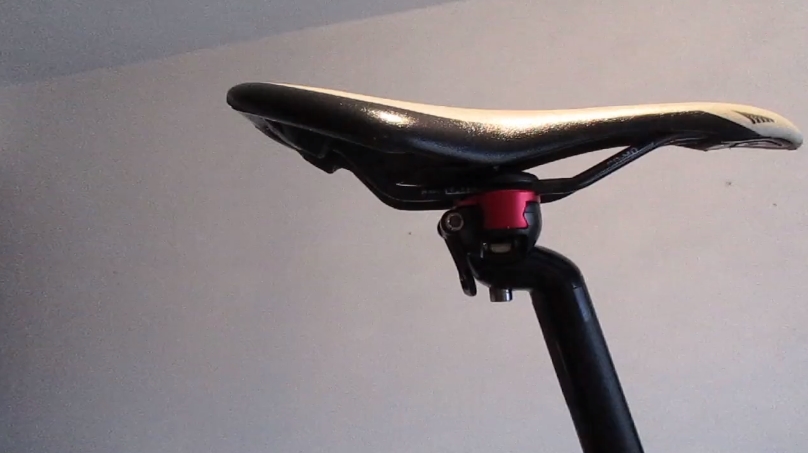 QUICK RELEASE SEATPOST is a seat post developed by an Italian engineer that allows you to remove and remove a bicycle saddle with one lever without worrying about theft.
Bicycle thieves are usually divided into those who want to ride the whole thing or just take parts such as saddles and tires. As a countermeasure, it is equipped with a special function that makes the saddle vertical, or it is sometimes carried by removing the saddle directly. If you are using a good saddle such as a gel material, it will be removed from the lever immediately, so it is sometimes fixed with a chain or the like.
This product easily solves these problems. The saddle can be removed by lifting the lever to loosen the tightening and sliding the saddle. Any saddle with two rails can be installed anywhere and the angle can be adjusted at will. This seat post supports 3 diameters of 27.2mm, 31.6mm, and 30.9mm, and you can choose between two colors, black and silver. The price is 75 euros per set. This product also raised funds through Kickstarter, a crowdfunding site. Related information can be found here.