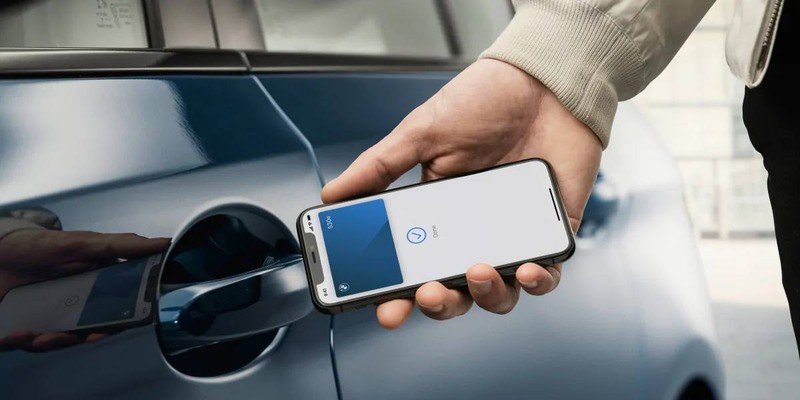 The Car Connectivity Consortium officially announced that it would finalize the Digital Key 3.0 specification that supports Ultra Wideband and Bluetooth LE connection and provide it to member companies including Apple. Sooner or later, it will be possible to unlock the vehicle and start the engine without taking the iPhone out of the pocket or bag.
The Carkey function, which allows you to use your iPhone as a car key, was announced at the 2020 Developers Conference at WWDC. Originally, this function had to adopt the NFC-based Digital Key 2.0 specification and physically access the iPhone to the NFC reader mounted on the door handle. However, by migrating this to Digital Key 3.0, it will be possible to unlock the key by simply accessing the iPhone while leaving it in a bag or pocket.
Apple has positioned the Digital Key 3.0 standard as the second generation and also mentioned the use of UWB communication. Therefore, the available iPhones are limited to the iPhone 11 or iPhone 12 series equipped with a U1 chip with UWB function, and previous models are expected to be excluded.
Apple and BMW have already announced Digital Key 3.0-based Digital Key Plus. According to this, by recognizing the exact location of UWB, it is possible to prevent relay attacks in which the wireless signal between the iPhone and the vehicle is interrupted or blocked by others, and it can improve security. NFC support has also gone on to ensure backwards compatibility, and in the case of iPhones, the car can be unlocked for up to five hours after the battery is drained.
Digital car keys, like credit cards, are stored in the iPhone or Apple Watch Wallet app with iOS 13.6 or watchOS 6.2.8 or later installed. This will reduce your belongings and enable methods such as temporarily copying keys when sharing a car. Currently, there are no commercially available vehicles compatible with Digital Key 3.0. BMW is expected to release the first digital key plus-compatible vehicle in Europe in late 2021 and North America in early 2022. Related information can be found here.