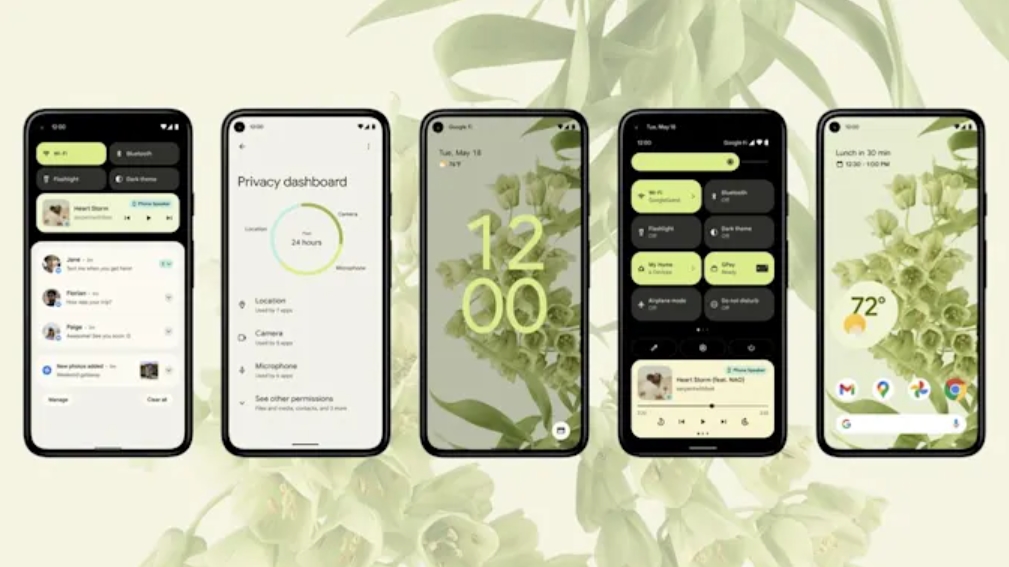 Google started distributing Android 12 Beta 3 on July 14 (local time).
The most notable feature of this beta version is the improved screen auto-rotation function. Until now, Android OS relied on the accelerometer and gyro to determine vertical and horizontal screen rotation, but this beta version uses the front camera as a factor to determine face orientation as well. Even looking up at your smartphone in bed or on the sofa, the chance to rotate the screen unnecessarily decreases. This feature is available on Pixel 4 and later Pixel devices.
In addition, pre-Pixel 3 or non-Pixel smartphones have enhanced the automatic call function. By optimizing animations and readjustments, and adding a machine-learning-powered gesture detection algorithm, latency was reduced by as much as 25%.
The screenshot function has also been enhanced. If you press the button displayed on the image (Capture more), the range of the screenshot is enlarged and you can crop it to save the vertical image. Also, according to Google, this feature is experimentally installed, and it is not yet known whether it will be available in the full version of Android 12.
In terms of games, it is easy to switch between performance and performance profiles using the Game Mode API. Overlay during gameplay to access key game-related features. This feature will be available on select devices this year. Android 12, which announced the introduction of a new design (Material You) during the Google I/O period in May, is steadily improving its perfection toward the official release scheduled for this fall. Related information can be found here.