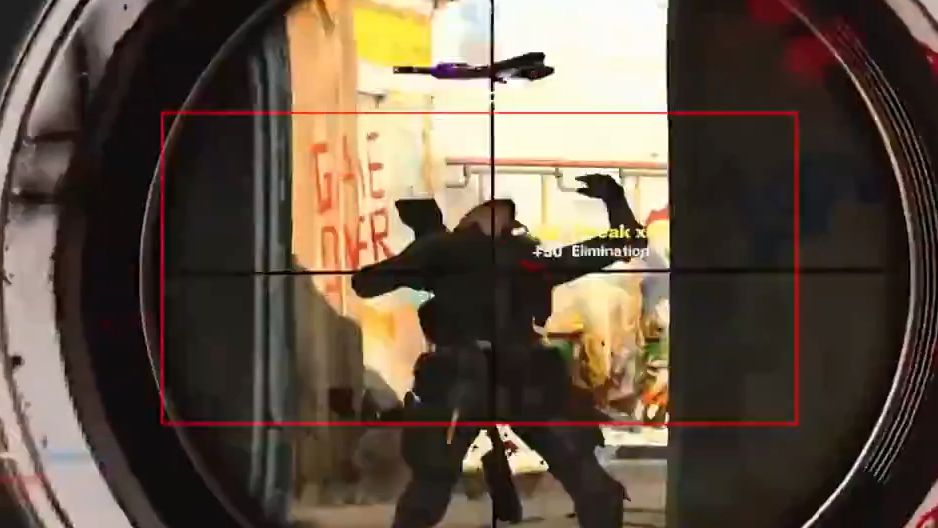 Since cheating in online games upsets the game balance and causes user churn, game developers are implementing various cheat countermeasures, such as bans from playing the game for users who cheated, or detecting fraudulent behavior with AI. . In the midst of this, it is said that a cheat tool has been developed that enables automatic aiming with all FPS games and responds not only to PC but also to home game consoles such as PlayStation and Xbox.
This cheat tool attacks the enemy detection area in red with a blue border when an enemy enters this area. The enemy detection area can be resized, and there is also an advanced option to choose from three shooting locations: head, torso, and legs.
This cheat tool is attracting attention because it adopts a structure that is difficult to detect. According to the report, the cheat tool developed this time transmits the game video running on a PC or home game machine to another system through the capture board, and uses AI to analyze the transmitted video externally to recognize the character's position and focus. After calculating the keyboard manipulation, the character is manipulated through various transducers. The individual technologies used in this technology are not intended to be abused, but by combining each of them to develop a cheat tool that does not require changing game software or relying on specific hardware, it is similar to making a gun with a 3D printer. .
The developer of the cheat tool is appealing to the fact that the cheat tool is difficult to detect by stating that the cheat tool cannot change game files. In response, an official from the game cheat countermeasure team countered that, for example, when a pro gamer detected that a tool was used to modify the mouse movement, many tricks could be detected by performing automatic detection by software and inspection by a human. .
The developers of cheat tools also said that gamers who are good at games can quickly manipulate characters, and that their tools can manipulate characters quickly. It acknowledges the possibility that a cheat tool may be discovered.
It is analyzed that the method of performing image recognition using an external computer is an endless battlefield, and it may be difficult to find cheat tools as artificial intelligence-related technologies progress. Related information can be found here.