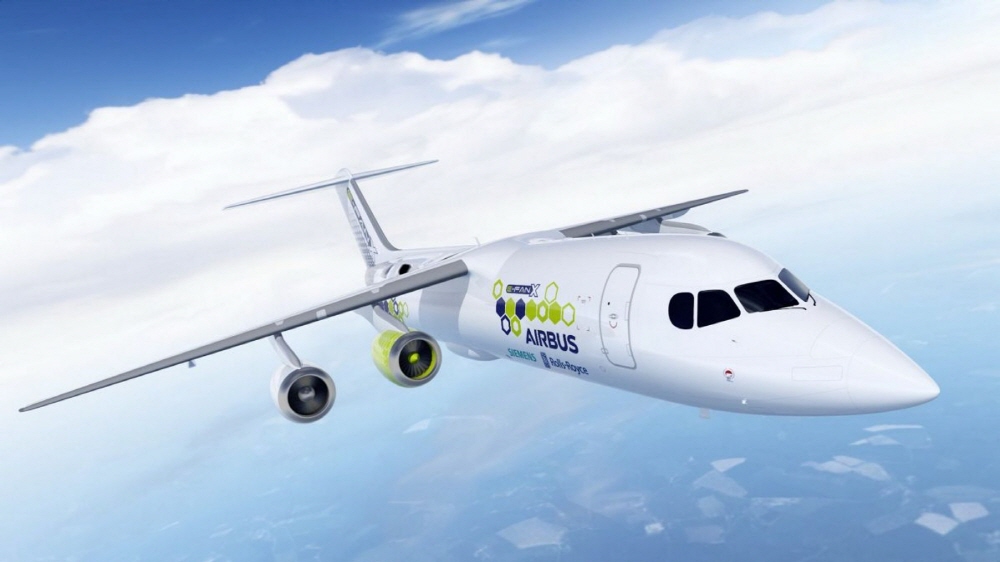 As interest in hybrid and electric vehicles increases, more and more people are thinking about whether airplanes will be powered by electricity in the future. Duncan Walker, an applied aerodynamicist at the University of Loughborough, UK, explains the current status and future of electric airplanes.
According to this, an increasing number of activists declaring not to fly are among the environmentalists who take issue with the fact that airplanes emit a lot of carbon dioxide. Of course, it's common to think that the aerospace industry will have a wave of electricity just like automobiles, but he points out that it's a complex issue and size matters.
It is already possible to use electricity as power in small airplanes. In fact, flying experiments with electric planes are also conducted. Walker admits that small electric planes have the potential to enter the market in the next few years. But, he says, you can't think of a large aircraft the same as a small aircraft when it comes to being used by more people.
The biggest barrier to using electricity in large aircraft is energy density, not propulsion systems. The energy density of jet fuel used in aircraft is 30 times that of modern lithium-ion batteries. Therefore, even if the jet fuel is replaced with a lithium-ion battery of the same volume as it is, there is a problem that the energy required for flight is not supplied.
For example, the world's largest passenger plane, the Airbus A380, can carry 600 passengers and cargo in a single flight and can fly 15,000 km. However, it is calculated that if the Airbus A380 fuel is replaced with a battery, it can only fly a little over 1,000 km. Even if passengers and cargo are replaced with batteries, the cruising range is only increased to less than 2,000 km. If the battery volume is increased by 30 times to maintain the existing cruising range, this time it will be too heavy to take off.
Fuel accounts for half of the take-off weight of existing large passenger planes. This weight and range trade-off is a problem on long flights. Normal aircraft also consume jet fuel while reducing the weight of the aircraft, while electric aircraft remain the same weight from start to finish because the battery weight changes little.
While it is difficult to electrify large passenger aircraft, it is relatively possible to commercialize electricity in small aircraft with 5 to 10 seats, which account for 10 to 20% of the total weight of fuel. If the existing fuel is replaced with a battery, the cruising range will be shortened, but if, for example, the space for passengers is reduced by 2 or 3 and the battery is filled, it is possible to make an aircraft that has traveled 1,000 km with the existing fuel fly at 500 to 750 km
Israeli startup Eviation has already announced an electric small aircraft called the Alice. Ellis did not simply replace jet fuel with batteries, but also innovated design concepts, such as integrating a propulsion system into the airframe. When it goes into service in 2022, it aims to carry 9 people and transport it at a range of 1,000 km.
Ellis is still focused on short-haul flights with small aircraft. But a potential evolution of electric airplanes is the existence of a lithium-air battery. A lithium-air battery is a battery that can charge and discharge oxygen in the air as a positive electrode active material, and theoretically can achieve the same energy density as jet fuel. However, it is still only in the experimental stage, and the prospect of being installed in future aircraft is unknown.
Although the practical use of lithium-air batteries seems far away, a more realistic alternative is a hybrid aircraft that combines a turbofan engine propulsion system using conventional jet fuel and an electric propulsion system. The idea is being driven by the E-Fan X, a hybrid electric propulsion system jointly developed by Airbus, Rolls-Royce and Siemens.
The project advances plans to expand one of the four turbofan engines to a propulsion fan powered by an electric motor, using a jetliner BAe 146 with a capacity of 100 people. Airbus is planning to commercialize hybrid aircraft technology by 2030 and put it into practical use in 100-seater passenger planes.
In addition to battery improvement, NASA is proposing the idea of a Blended Wing Body (BWB), which is designed by integrating a wing and body that is more efficient than existing aircraft. BWB commercialization requires a large design change, and there are many technical challenges. Although not actively pursued by large aircraft manufacturers, it is said that aircraft energy consumption can be reduced by as much as 20%.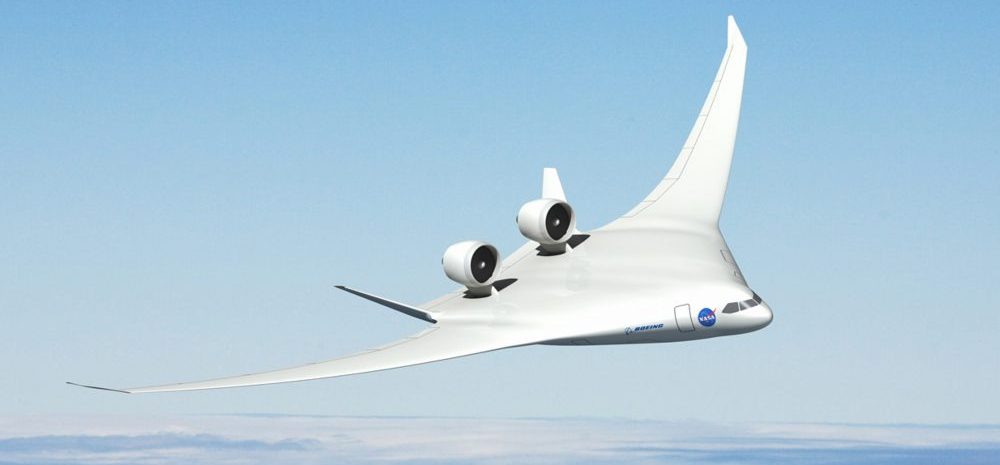 After all, the practicality of replacing conventional jet fuel turbofan engines does not yet exist. Therefore, it is said that major aircraft manufacturers are investing heavily in improving engine technology. It is estimated that airlines will invest about $1.3 trillion in aviation technology development and performance over the next 10 years. For example, Rolls-Royce's newest engine, the Rolls-Royce Trent XWB, is the world's most efficient large aircraft engine. The Airbus A350 XWB equipped with it is said to have reduced operating costs, fuel consumption and carbon dioxide emissions by 25% compared to the previous generation aircraft. Through this technology, each airline aims to reduce carbon dioxide emissions while improving existing jet engine technology. Related information can be found here.