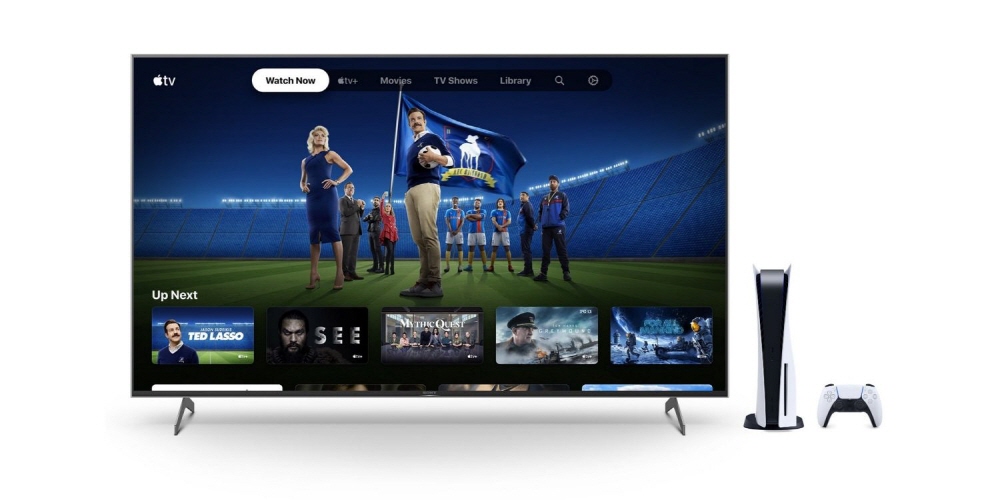 Apple is shortening the campaign to 3 months from July 1, after ending the campaign, in which the video service Apple TV + can be used free of charge for one year for those who purchase its products such as iPhones and iPads. Meanwhile, it has been revealed that Apple is working with Sony to offer a six-month free trial for PlayStation 5 users in select regions.
Apple TV+ applications are being delivered exclusively to the PlayStation and Xbox series starting in November 2020. By using this, you can first create an Apple ID or log in with an existing ID, then use the game console to purchase or rent Apple-provided movies and TV shows, and watch Apple-produced original content with a gamepad.
This free trial offer is for PlayStation 5 users living in the UK and Canada. For example, the UK version can only be used once per PlayStation 4, limited to one per Apple TV+ subscriber, and must be redeemed by July 22. Similar technologies are available in Canada-only sites and in many countries or regions.
It may seem strange that Apple prefers owners of Sony products over users who buy their devices. Subscribers to Target Circle, a loyalty program run by US hypermarket brand Target, can use Apple TV+ for free for four months, and also offer a free trial to smart TV users such as Roku.
Apple TV+ is faithful to original programs and movies that cannot be seen elsewhere, such as The Morning Show and Greyhound. In the future, we are planning to deliver the original foundation of the science fiction writer Isaac Asimov. Expanding the free trial version for PlayStation 5 users as well may boost the number of users. Related information can be found here.