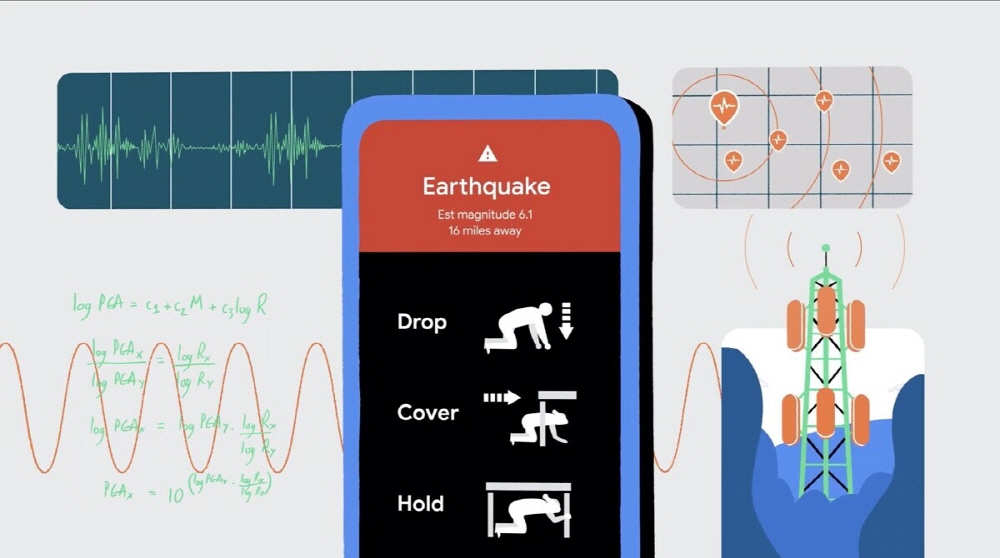 It is reported that the Android Earthquake Alerts System provided by Google for Android smartphones was helpful in the July 24 (local time) earthquake in the Philippines.
The Google Earthquake Warning System is a function that detects earthquakes using an Android smartphone accelerometer. It started to be provided in the United States in August 2020, and is being implemented in countries around the world as a standard Android feature.
In an earthquake, there are P-waves transmitted to the surface first and S-waves transmitted later. In this system, when an Android smartphone detects a P-wave, information is sent to the server. After verifying the accumulated data from multiple users, a warning notification is sent to the smartphone before the S wave arrives.
Several Android smartphone users report that the 6.7 Richter magnitude earthquake that occurred in the southern part of Manila, the capital of the Philippines on July 24, triggered the Google earthquake warning system about 10 seconds before the shaking and was able to prepare for strong shaking.
Google Earthquake Warning System is currently in service in 10 countries around the world, including the United States. In the future, the function will be provided sequentially, starting with countries with high earthquake risk. Related information can be found here.