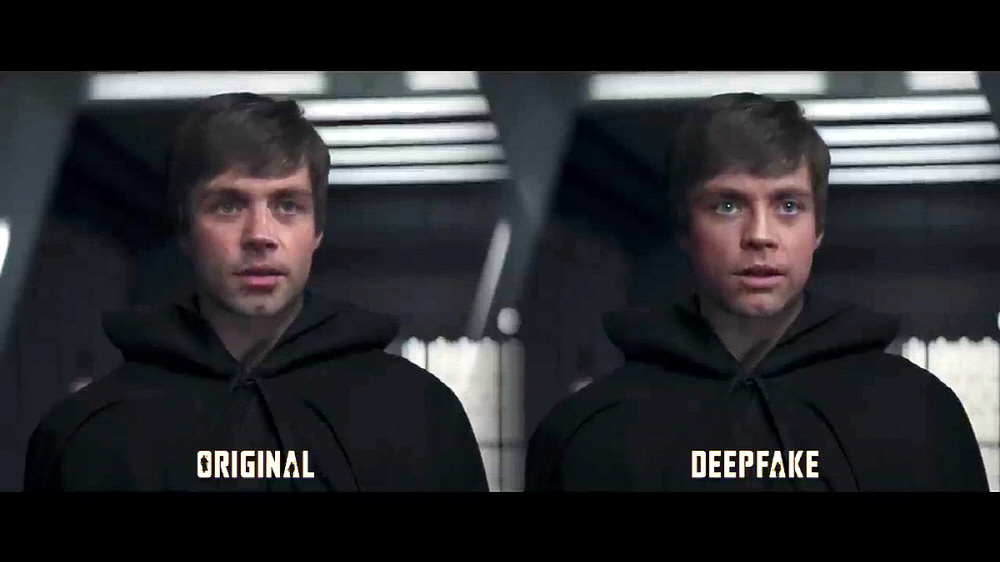 The appearance of Luke Skywalker in Season 2 of the Mandalorian entertained Star Wars fans, but there were also voices of dissatisfaction with Luke's appearance. A YouTuber (Shamook), who has made numerous deepfake videos by changing it to look good, is said to have been hired by Lucasfilm in recognition of his technology this time, although he made it from the perspective of a fan.
The YouTuber had previously changed the face of the actor, who played a solo role in the movie Han Solo, to Harrison Ford. The Mandalorian released a deepfake video that was more like Luke Skywalker, played by Mark Hamill, than the original video, and recorded more than 2 million views.
According to reports, ILM (Industrial Light & Magic), the VFX division of Lucasfilm, is always looking for talented artists and has actually hired a person known on the internet as Shamook. He said he had been involved with ILM for several months.
In addition, according to Shamuk, the Mandalorian deepfake video, which became a hot topic, only took 4 days to produce, and the animation and mouth shape synchronization improvement were also incomplete, and the quality was not 100% satisfactory. Related information can be found here.