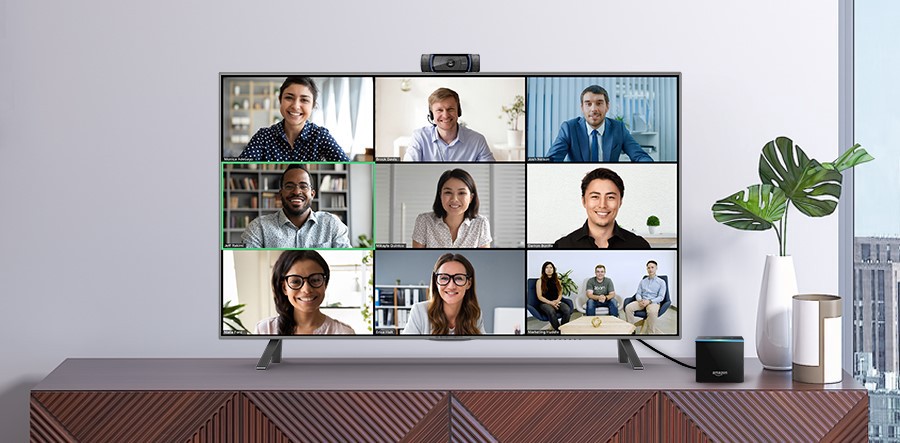 Amazon announced on July 30 (local time) that Zoom is now available on the second-generation Fire TV Cube.
The second generation of the Fire TV Cube has enabled two-way video calls to Alexa devices from the end of 2020, but in the future, video conferencing will be possible on a large-screen TV at home using Zoom. The Fire TV Cube, of course, does not have a camera, and a separate webcam is required. For webcam, it is recommended to use a 30fps UVC (USB Video Class) support model with 720p resolution or higher. It is the same specification as using Alexa video call on the Fire TV Cube. Also, 4K camera specifications are not recommended. Since the Fire TV Cube interface is micro USB, a USB conversion adapter is also required.
If you install Zoom from the App Store, you can join Zoom directly as a guest. Of course, you can also log in with your Zoom account. When you tell Alexa to join a Zoom meeting, Alexa asks for an ID and password, and when you link Alexa to your calendar, it suggests joining Zoom meetings according to the meeting schedule.
Zoom can also be used on a PC or smartphone, so there is no need to intentionally use a TV at home. But it can also be a good idea to sit comfortably on the sofa in the living room. Related information can be found here.