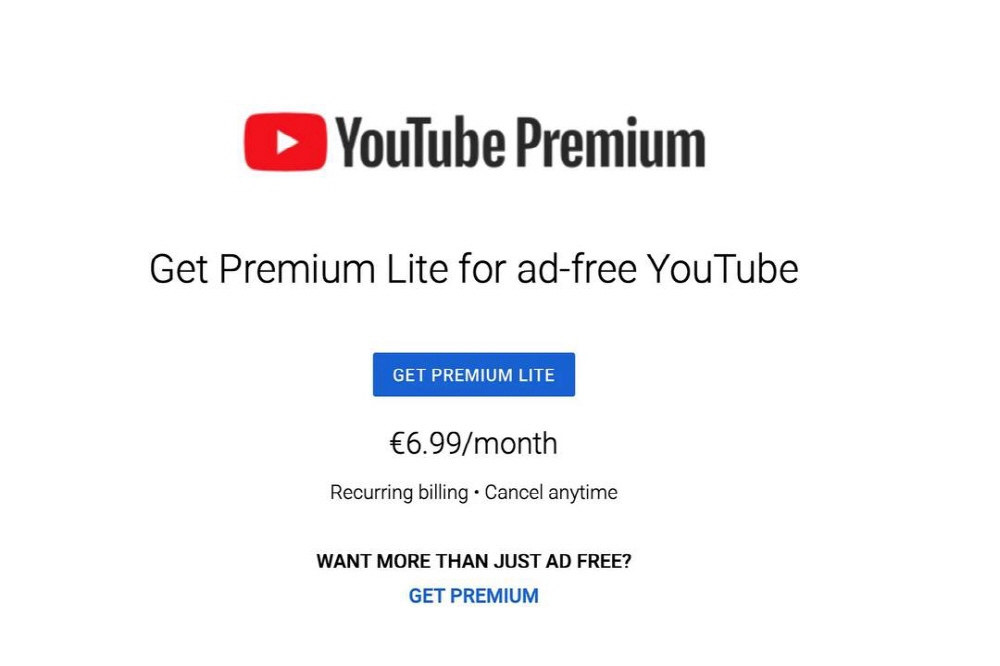 YouTube Premium, a monthly subscription service that removes ads from YouTube, is convenient because there are no ads, but it is burdensome to pay a considerable amount every month for this purpose alone. According to reports, Google is trialling Premium Lite, a low-cost paid plan.
Premium Lite allows you to watch YouTube without ads, but there are no additional YouTube premium benefits such as background playback or offline playback. That is, it is a simple paid plan that only specializes in ad exclusion.
It is currently being tested in Belgium, Denmark, Finland, Luxembourg, the Netherlands, Norway and Sweden and costs €6.99 per month. Considering that the existing YouTube Premium is 11.99 euros per month, it is about 60% of the price.
The low-cost premium plan is still being tested, so it's unknown if it will be rolled out globally. Related information can be found here.