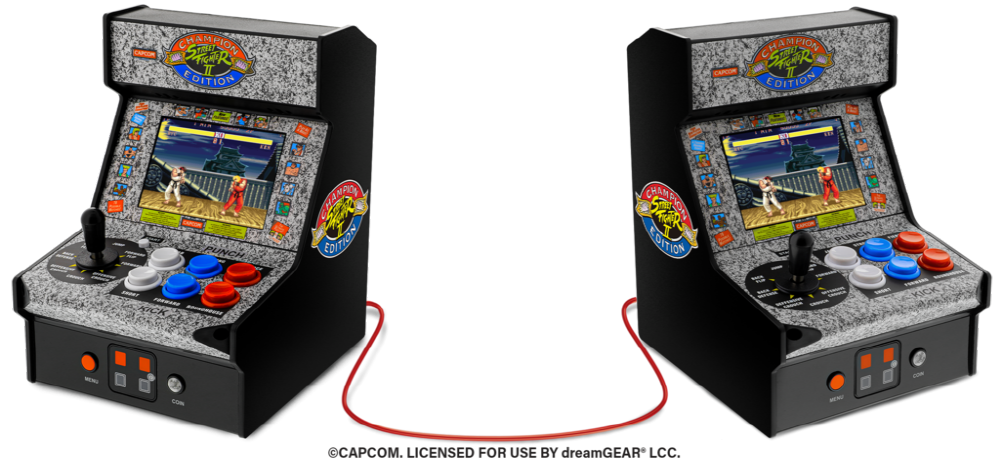 The Street Fighter II Champion Edition Micro Player is a small game machine introduced by My Arcade that allows players to fight each other by connecting two small arcade game consoles with cables.
Of course, the Street Fighter series can be played on any game console, and if you have a controller in hand, you can sit on the sofa and compete with your friends on the same screen. However, if you use this product, you can fall into nostalgia with the tenth scale case made with the same graphic as the original in 1992, 6 buttons with mechanical switches, and a backlight panel.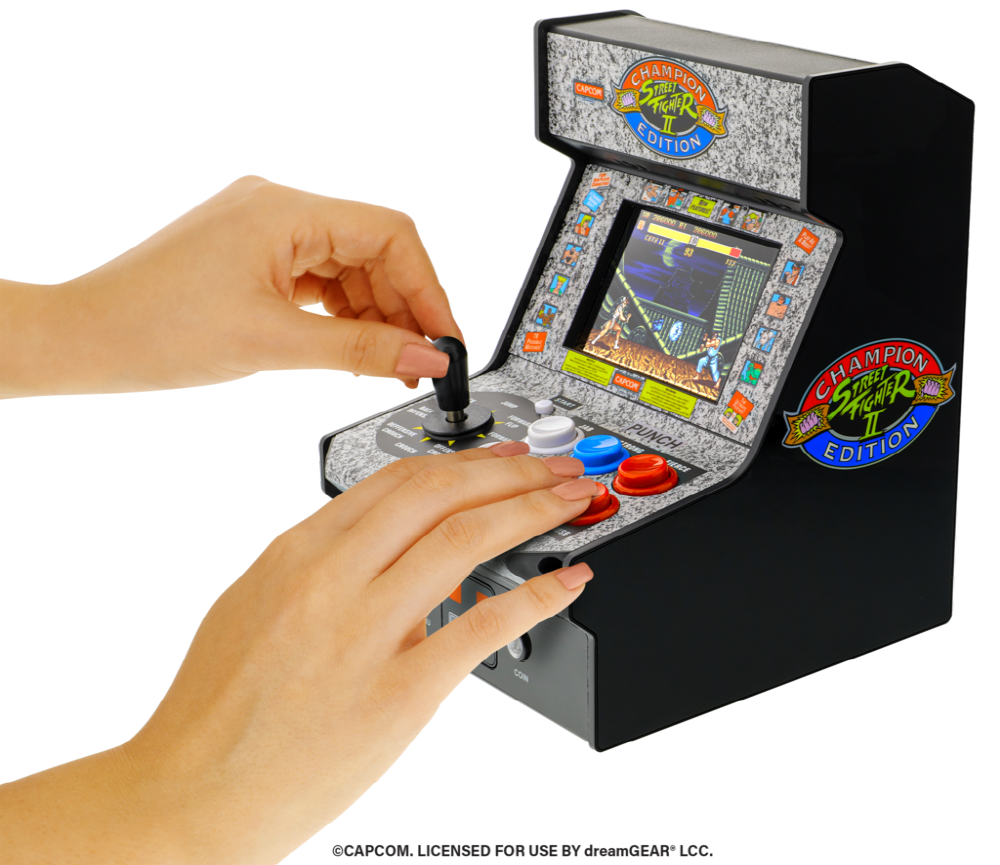 The micro player is made to approach the feeling of playing the arcade version of Street Fighter II, but since it is 18.4 cm tall and has a small 3.5-inch screen, it can be placed on a desk, countertop, or workbench to enjoy. It is easy to transport as it runs on a micro USB cable or 4 AAA batteries.
This product comes with a data cable so that two game consoles can be connected to each other. The price is $50 each, or $100 for two people. Related information can be found here.