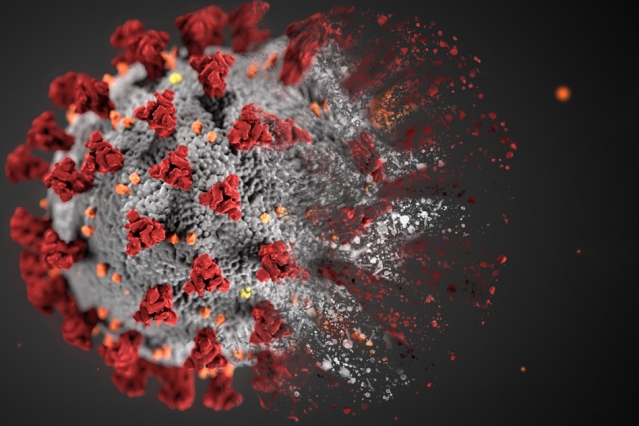 Due to the delay in the COVID-19 vaccine or the appearance of mutations, the view that it is difficult to achieve herd immunity by vaccination in the United States is growing stronger, so a public health policy review is underway. How can we coexist with the COVID-19 virus, whose eradication is becoming unrealistic?
In 1980, doctors at a British hospital conducted a small study in which 15 volunteers were infected with the coronavirus. In the experiment, we used human coronavirus 229E, which is known as one of the viruses that cause the common cold.
Of the 15 volunteers who received the virus in the nose, 10 were infected, and 8 of them showed symptoms of a cold. As a result of conducting the same experiment on 14 people except for one, no one developed cold symptoms, but 6 people were reinfected. Because of this, the doctors who conducted the experiment concluded that immunity to the coronavirus would soon drop, and reinfection was not uncommon.
At a time when the coronavirus wasn't considered a threat, the experiment didn't attract much attention. However, since the beginning of 2020, the fifth human coronavirus, SARS-CoV-2, COVID-19 causes a global epidemic. According to experts, the most optimistic scenario is that COVID-19 could in the future become a featureless infectious virus that causes recurrent cold-like symptoms, like human coronavirus 229E. In other words, it cannot be eradicated, but it is no longer a life-threatening existence.
However, it is not yet clear how Corona 19 will become a familiar target. How the COVID-19 pandemic will settle in the future will be greatly influenced by people's behavior. Therefore, it is pointed out that in order for Corona 19 to become a close target, it is necessary to keep the epidemic curve constant to reduce the burden on medical institutions and to give time to vaccinate those who are not vaccinated.
The direction of the COVID-19 epidemic is affected by virus mutations. When many people experience infection, get vaccinated, and gain immunity, COVID-19, like the influenza virus, mutates to prevent immunity. On the other hand, antibodies to COVID-19 decrease over time, but the body's immune system, including B cells and T cells, keeps remembering the virus, and the preventive effect against aggravation and death lasts for a long time. Therefore, there are experts who point out that if many people acquire immunity to some extent, the threat of COVID-19 decreases, and people take the Corona 19 virus for granted.
In this regard, in the case of influenza, the social acceptance is solidifying. Resistance to COVID-19 has not yet been determined, but looking at the spread of delta mutations, the risk of infection can be reduced, but it cannot be zero. Therefore, the COVID-19 epidemic can be seen as a trend to seek new relationships that coexist with COVID-19 in the future. Related information can be found here.