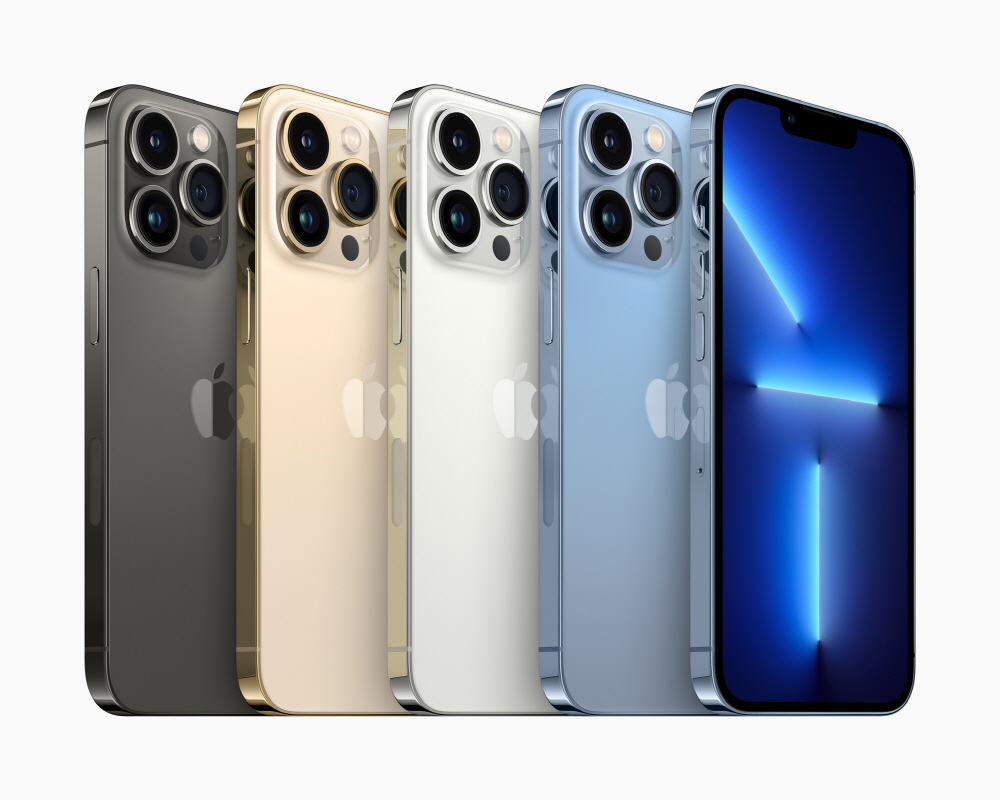 The iPhone 13, iPhone 13 Mini, iPhone 13 Pro, and Pro Max announced on September 15 are expected to sell well in the US and China.
According to reports, in China, the iPhone 13 series is priced at 300-800 yuan cheaper than the iPhone 12 series. In addition, it is said that the iPhone 13 series pre-orders exceeded 2 million in Apple's official online store on Jingdong.com, a Chinese e-commerce site, as of September 16. Pre-orders for the iPhone 12 series, released a year ago, were said to have been 1.5 million, which was recorded three days after the announcement.
One of the factors contributing to the strong pre-orders for the iPhone 13 series is that Huawei, which is popular in China, cannot offer an attractive high-end smartphone like the iPhone 13 series. As a result, it is analyzed that there is almost no target that can compete with the iPhone 13 in smartphones sold in China.
At Tmall, China's largest online shopping mall operated by Alibaba Group, pre-orders for the iPhone 13 series are expected to increase in the future.
An analyst at market research firm Counterpoint Research said that there is no threat to the iPhone 13 series that exceeds the 5,000 yuan price range in the smartphone market, and there is no high-end product as high as the old Huawei Mate series. pointed out the lack of
In July, Huawei launched its flagship products, the P50 and P50 Pro. However, Huawei does not offer 5G support for its flagship products due to U.S. trade sanctions. In addition, Huawei's market share in terms of smartphone shipments in China has continued to decline since the third quarter of 2019, and recently reached 15% in the first quarter of 2021.
At the same time, a survey result was also announced that iPhone 13 series sales were brisk in the United States. According to a survey of 37 smartphone sales store sales representatives released by research firm Wave7 Research, 26 people, 70% of the survey subjects, reported a smartphone inventory shortage as of August 2021.
In the smartphone market, Samsung Electronics and other Android makers are in a more severe inventory shortage than iPhones and are expected to continue until the end of the year holiday season, suggesting that the semiconductor shortage caused by the COVID-19 pandemic may boost iPhone 13 sales. Related information can be found here.