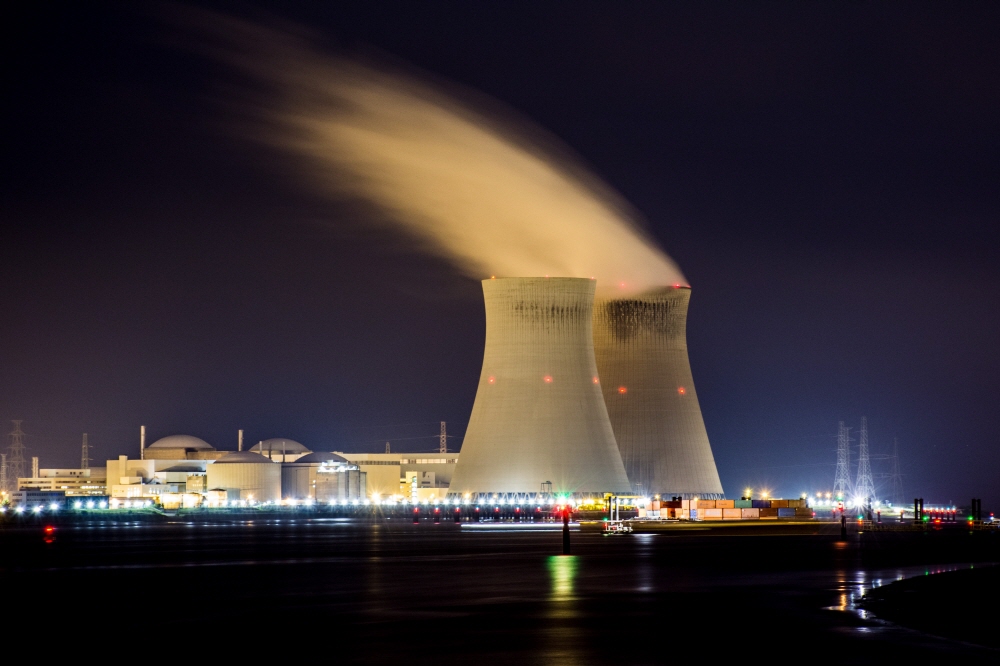 Mining, which provides computational power for complex computational tasks required to process transactions of cryptographic assets, including Bitcoin, is required. Recently, companies specializing in cryptocurrency mining have also been established. Although there are criticisms that mining is bad for the environment because it consumes a lot of electricity, there are reports that Bitcoin mining companies are turning their eyes to nuclear power as environmentally friendly electricity.
In order to efficiently perform cryptocurrency mining, a large-scale facility with many computers is required and consumes enormous power to operate it. In this regard, there is growing criticism that cryptocurrencies are bad for the environment, and in the past, Microsoft founder Bill Gates said that Bitcoin is not good for the global climate because it requires a lot of power, and Elon Musk, Tesla CEO, believes in cryptocurrencies, but He also said that the use of fossil fuels, especially coal, could significantly increase depending on the currency.
According to the Cambridge Bitcoin Electricity Consumption Index (CBECI), published by the University of Cambridge, the amount of electricity consumed by Bitcoin mining accounts for 0.57% of the world's total electricity consumption. It is pointed out that the annual electricity consumption by mining exceeds the total electricity consumption of a country, with the Netherlands and the United Arab Emirates ranked 31st in the total electricity consumption ranking for each country compared to the total annual electricity consumption.
Amid growing criticism of environmental issues, Bitcoin mining companies that demand clean energy sources are accelerating the movement to partner with nuclear companies. In August 2021, power company Talen Energy Corp announced the start of a joint venture with bitcoin mining company TeraWulf, a mine the size of four football pitches on a site adjacent to the Pennsylvania nuclear power plant. Construction of the facility began. In addition, Energy Harbor Corp, which handles nuclear power projects, is announcing the provision of electricity to its Ohio facility to Standard Power, a bitcoin mining company, starting in December 2021.
Incumbent nuclear power companies aren't the only ones partnering with bitcoin mining companies. Oklo, a startup developing a small 1.5-megawatt nuclear reactor Aurora, has signed a 20-year power supply contract with Compass Mining, which provides bitcoin mining facilities. The contract does not include power pricing and, yet to be approved by the federal government, Aurora is expected to be operational after 2023, but Compass Mining CEO Wit Gibbs said the two companies would agree on a price that would enable profitable cryptocurrency mining. He said he was sure he could.
Such partnerships are attractive not only for bitcoin mining companies, which have been criticized for environmental concerns, but also for nuclear power companies. Nuclear power is promoted as a clean energy source that does not emit carbon, but recently, it is struggling in competition with power generation using renewable energy and cheap natural gas, and many nuclear power plants are being forced to close without finding a power source. According to the US Energy Information Administration (EIA), decommissioning of nuclear power plants is outpacing construction rates, and nuclear power's share of US power generation is expected to decline over the next few years.
Experts predict that partnerships between nuclear power generation and bitcoin mining companies will increase in the future. While Bitcoin mining companies are actively partnering with nuclear companies, power generation companies using fuel derived from Hwaseo fuel are also actively partnering with mining companies. The Scrubgrass power plant in Pennsylvania, which uses coal processing waste to generate electricity, is partnering with Bitcoin mining company Stronghold Digital Mining. The power plant, which has recently faced a financial crisis, is currently supplying power to 1,800 crypto-asset mining computers installed in containers adjacent to the power plant.
A Dutch economist who tracks the environmental impact of cryptocurrencies points out that not only does bitcoin mining require cheap energy, but also the reliability of running its mining facilities 24/7. Because fossil fuel power generation meets this point, Bitcoin mining companies say they are reviving existing fossil fuel power generation facilities. Related information can be found here.