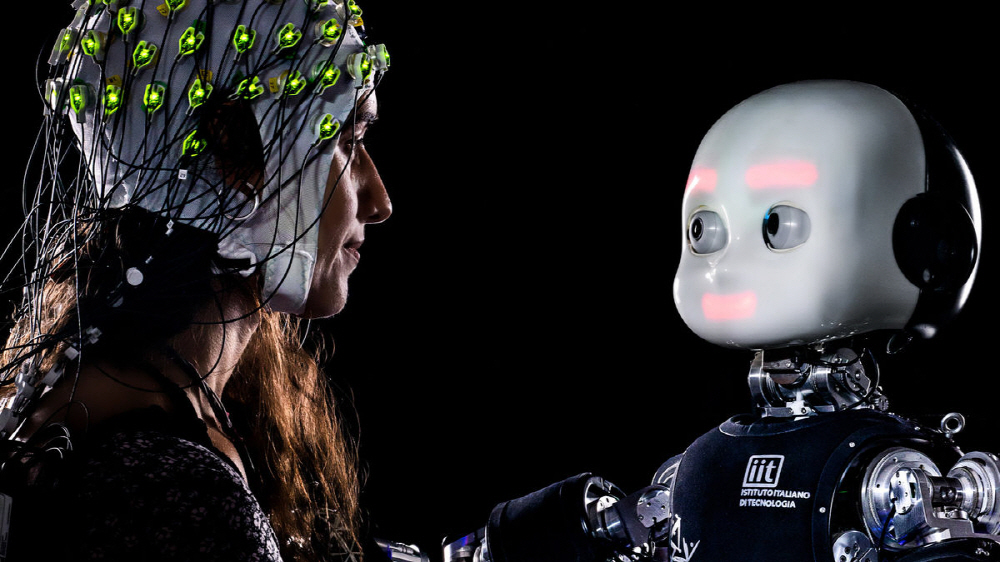 When you notice that a human is looking at someone, you will be a little nervous and perceive whether the object is an animal or a human. A new study shows that even when humans realize that an emotionless robot can see, it affects their brain nerves, leading to reduced concentration.
The Italian R&D team conducted an experiment using the self-developed humanoid robot iCub. The human who participated in the experiment sat facing the eyecup and played a chicken race in which the car went straight from the computer in front of it and worked until just before it collided with a car coming from the front. At this time, subjects were asked to raise their eyes for a moment before colliding with a car and look into the eyes of the eyecup. When they see the eyecup, they turn away or make eye contact.
Through this experiment, it was found that when the subject continued to look at the eyecup, the judgment of manipulation tends to be slightly delayed compared to when the subject opened their eyes to the eyecup. For this reason, the research team determined that humans consciously lose concentration when they perceive that the opponent can see even a robot.
In addition, as a result of analyzing the EEG read during the experiment, it is said that the EEG seen when the subject continues to look at the eyecup showed a pattern similar to the EEG seen in a scene where a human is paying attention to something. In this regard, the research team concluded that humans spend a lot of money trying to make eye contact with the robot and ignore the robot's gaze.
The research team said that a highly social robot with high communication ability could be useful to humans like an eyecup developed for the purpose of treatment such as autism. He said that robots with high sociality are not necessarily beneficial to humans. Related information can be found here.