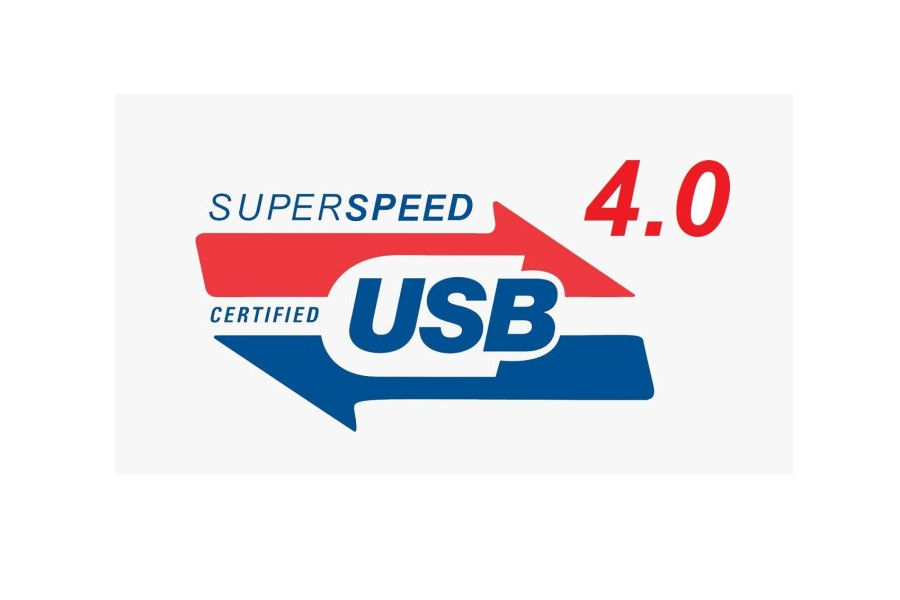 USB-IF, an organization that sets out USB standard specifications, announced a USB Type-C cable and USB4 logo, which are certified to support 60W or 240W power according to USB PD, a USB Type-C charging standard.
The USB standard has been in turmoil since the release of USB 3.0 in 2008. The standard that was originally called USB 3.0 was called USB 3.1 Gen 1 with the advent of USB 3.1 in 2013, and the original USB 3.1 was called USB 3.1 Gen 2. Also, with the announcement of USB 3.2 in 2017, the standard names were changed to USB 3.2 Gen 1×1, USB 3.2 Gen 1×2, USB 3.2 Gen 2×1, and USB 3.2 Gen 2×2. However, this name was criticized for confusing users because it is difficult to distinguish the standard.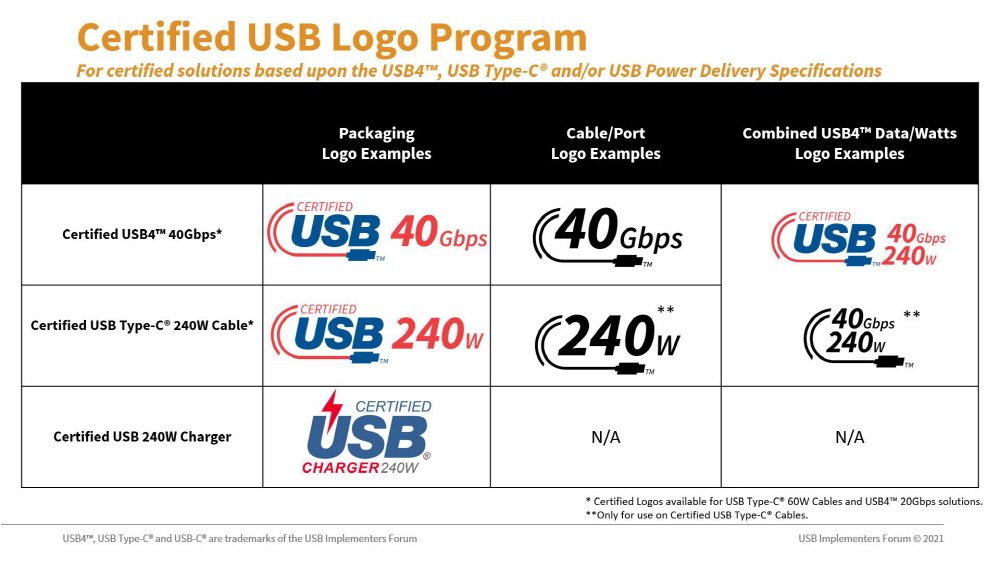 In addition, the USB power standard was named USB PD (USB Battery Charging Specification), which exists separately from these standards, but it is difficult to know what wattage power can be transmitted from this name. There was a problem in that it was not communicated to the consumer whether this was correct.
If you look at the new logo announced by USB-IF this time, the logo basically shows USB4 40Gbps, which stands for next-generation USB4 with a maximum transfer speed of 40Gbps, and based on USB PD 3.1 announced in May 2021, the maximum in USB PD (Extended Power Range). 240W power supply is now possible. There are two types of USB Type-C 240W cables, and a package version cable and a port version are available. In addition, there are 7 types, including a logo that combines transmission speed and supply, and a logo of only USB 240W power. Related information can be found here.