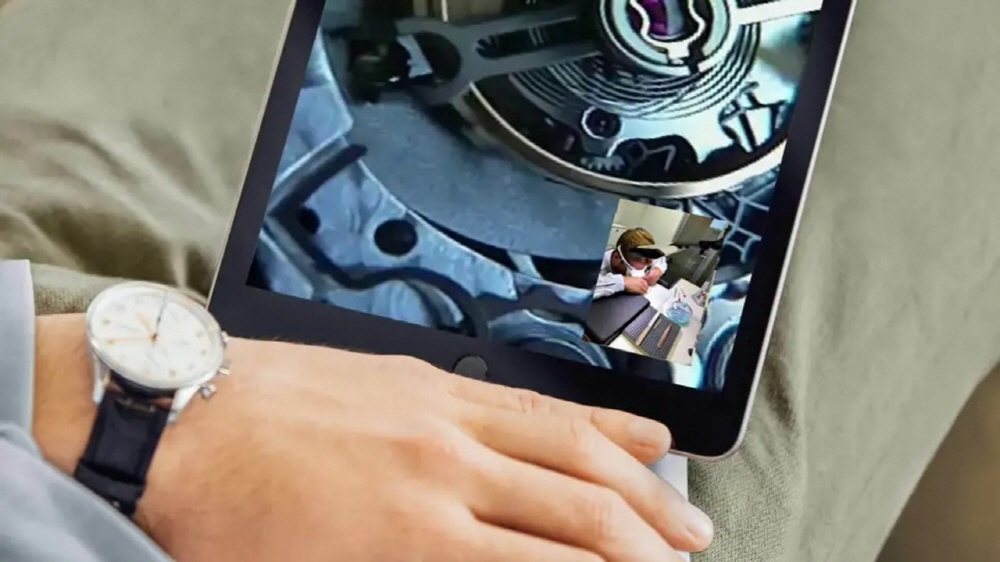 The Cyberloupe is a digital magnifying glass developed by IWC, a Swiss watch brand. The magnifying glass used by watchmakers is simply a magnifying glass that is mounted on the eye, and has not improved significantly in hundreds of years. Although modern magnifying glasses come with spectacle-type work lights, IWC's Cyberloupe adds a high-tech element to a low-tech tool.
It can be adjusted to fit your face, so you can even lower the lens to magnify small objects. Here, cameras, network connections, and AR functions were added. In the case of the next model, Cyberloupe 2.0, image stability and resolution will be improved, and digital information will be visible on-demand in front of your eyes.
What's interesting about the Cyberloupe is that it can transmit images from the lens. A watchmaker can show the customer which part of the watch is broken, or an experienced technician can train the apprentice through video.
IWC explained that the cyberloupe has the potential to receive live explanations without the need for customers to visit the site. Cyberloupe also has the potential to extract specific information from PLM/ERP, the IT system that forms the basis of IWC, and display it directly to users.
Based on the watch information, the system can also tell repair or manufacturing personnel where to put the screws. Other manufacturing machinists, such as Boeing, have used similar techniques to repair or repair the assembly of complex instruments, such as engines. It is difficult for an outsider to know the world of 40mm diameter deeply, but the idea of digitizing and intelligentizing the classic watchmaker's watchmaker who has been using it for 150 years can be helpful.