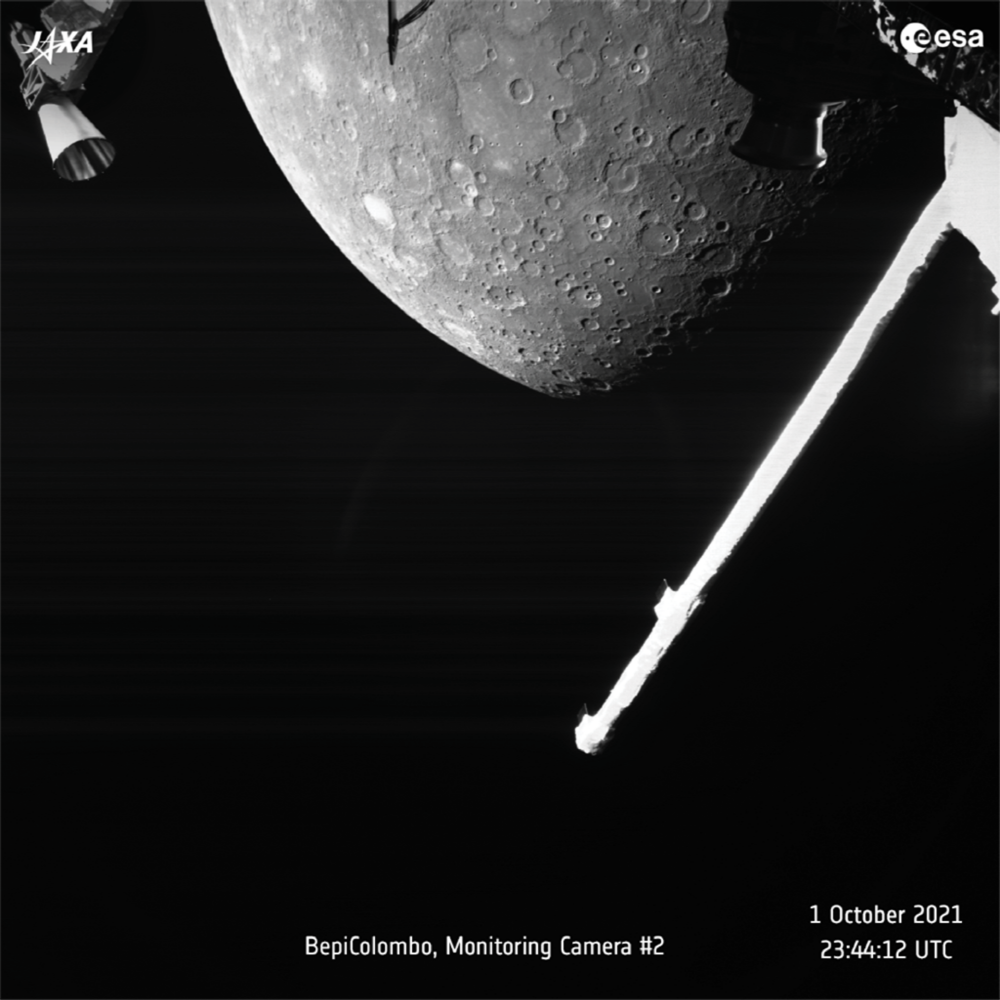 The first close-up image of Mercury, the closest orbiting planet in the solar system, was taken by the Mercury probe BepiColombo, carried out jointly by Europe and Japan.
According to the European Space Agency's ESA announcement, the image was taken from 1,000 kilometers from Mercury. The probe had already approached Mercury in a low-flying flight as far as 199 km, but Mercury was at night at this time, so it was not ideal for taking images.
The photos sent this time were taken with a low-resolution surveillance camera from the side of the rover, not the highest-resolution camera mounted on the rover. The spacecraft carries the ESA Mercury Planetary Orbiter (MPO) and the Japan Space Agency's JAXA Mercury Magnetospheric Orbiter (MMO) and carries a high-resolution camera toward Mercury.
In the photo, Mercury's surface has something like a crater, some parts have been smoothed by volcanic lava flows, and the bright parts are places where volcanic eruptions have occurred in the past, and there are places where substances appear to be ejected from the surface.
For reference, Mercury has no atmosphere, and its surface reaches 430 degrees during the day, while at night it turns into a land with a temperature of minus 180 degrees below zero. Day and night time last three months each on Earth time. On these planets, traces of ice have been found in the deep bottom of the crater near the North Pole. This is probably due to the impact of Mercury with ice.
Bipicolombo is scheduled to perform five low-flying flights using Mercury's gravity to control its speed in the future, and is expected to enter a stable Mercury orbit by the end of 2025. It is from 2026 to separate MPO and MMO and start full-scale scientific operation. Related information can be found here.