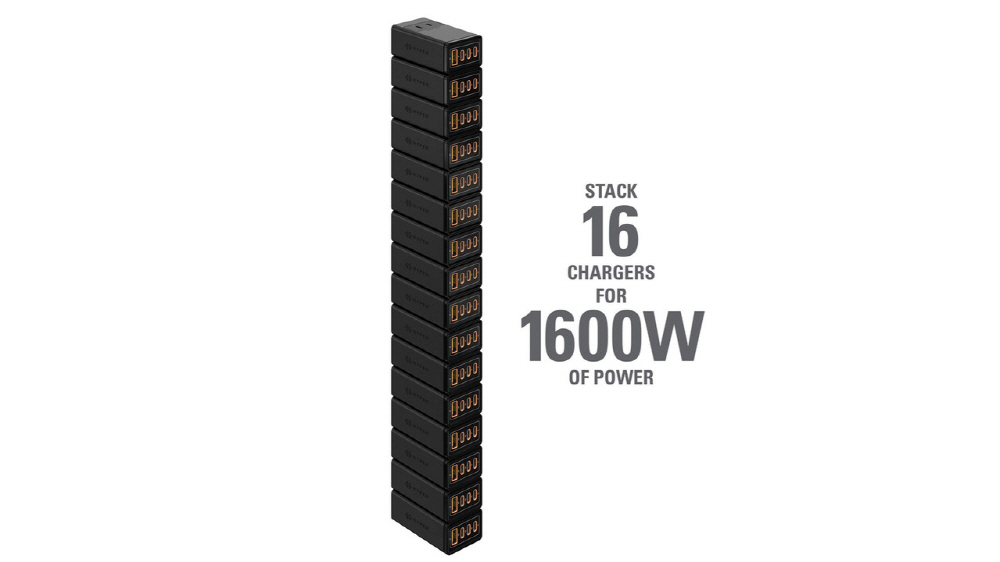 The Stackable GaN 100W USB-C Charger is a USB Type-C charger with AC adapter that can connect up to 16 units introduced by HYPER. It was announced through Kickstarter, a crowdfunding site, in September of last year, and has been commercialized with great success, with more than 12,000 applications supported.
If you look at the basic specifications of the rechargeable battery, it is as small as the size of a palm by adopting a gallium nitride GaN semiconductor. It weighs 166g and supports 100W. It has three USB Type-C ports and one Type-A port. It comes with an AC plug and an AC outlet on the back, and costs $99.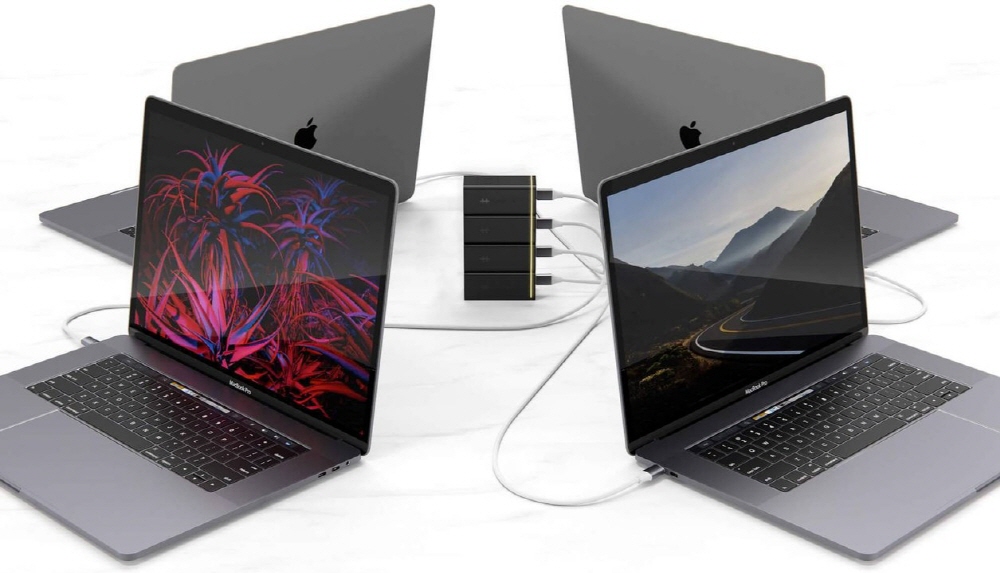 This product has an AC outlet that can pass through a maximum of 1,500W, which can supply the power cord to the device. In other words, a supercharger tower with a maximum of 1,600W 48 USB Type-C terminals and 16 Type-A terminals can be placed in the house.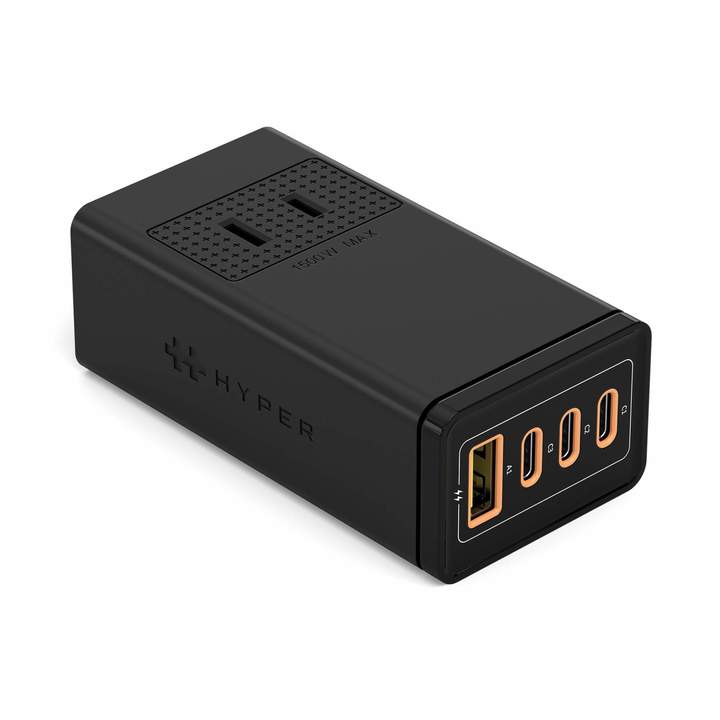 In addition to this product, there is also a model that supports 65W (Stackable GaN 65W USB-C Charger). The price is $69, and one USB Type-C port has been reduced. Related information can be found here.