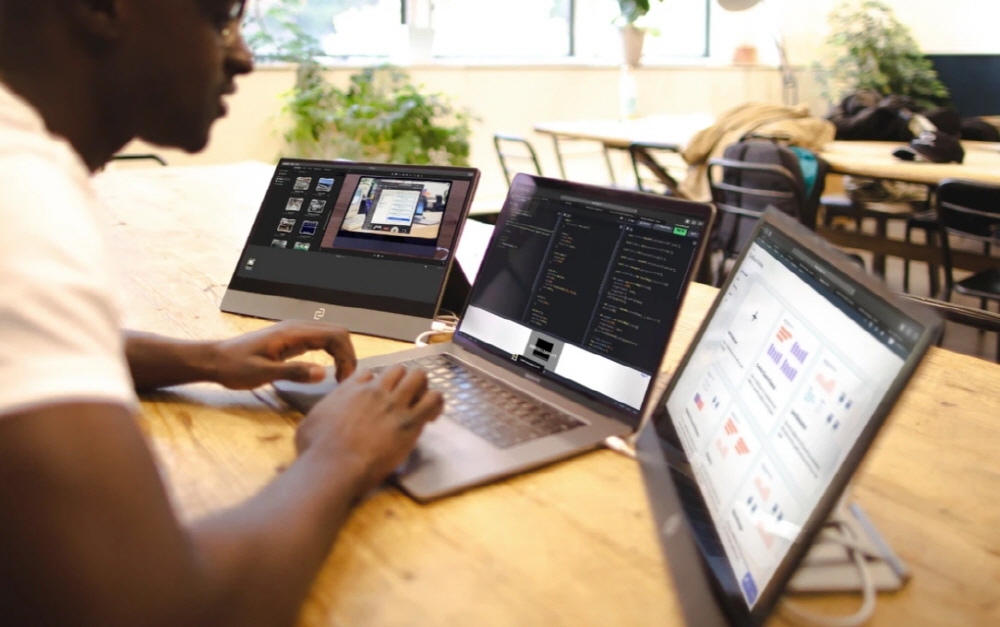 Espresso Displays is an optional touch-enabled portable display that offers easy storage for portability, magnetic mounting, a USB Type-C cable compatible with the latest Macs, built-in speaker and 3.5mm audio output. .
It is divided into two models, 13.3-inch and 15.6-inch, and the display itself is thin and light. The thickness is less than 5mm and the weight is less than 0.9kg. The display panel provides touch sensitivity, and you need to install a driver to use the touch function on your Mac.
The display is made of glass and aluminum and fits well with products like the MacBook. On the side, there are two USB Type-C ports, a mini HDMI port, and a 3.5mm mini stereo jack for audio output. One of the USB Type-C ports can be used for power and the other for connection to the display. Of course, recent Macs support power supply only by connecting a cable. Even products like the MacBook Pro can be connected with just one cord.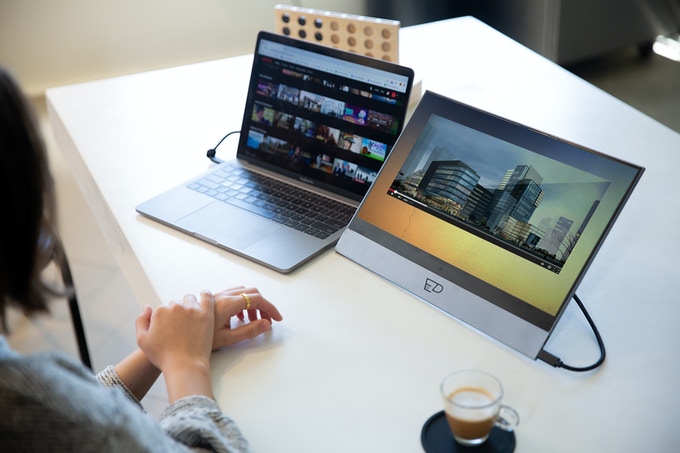 The Espresso Display supports 4K resolution and a self-assembly system using magnets to secure to an optional folding pedestal. There is also a VESA mount adapter for mounting to existing stands and mounting arms. It also comes with a soft case to protect the display when carrying it.
The espresso display has a touch function, which is convenient for graphic work. There is a small stylus attached, but the pen sensitivity is poor for multi-touch operation, not for pen input. Turning the magnetic stand upside down to low-angle mode can make working with the display easier. You can raise the stand in the same orientation as the iMac, or in portrait orientation when writing documents or coding.
This product has excellent performance of the 4K 60Hz display panel itself. Portable displays are on the rise, but you can expect thin, light, durable, flexible mounting options and single-cable connections. Related information can be found here.