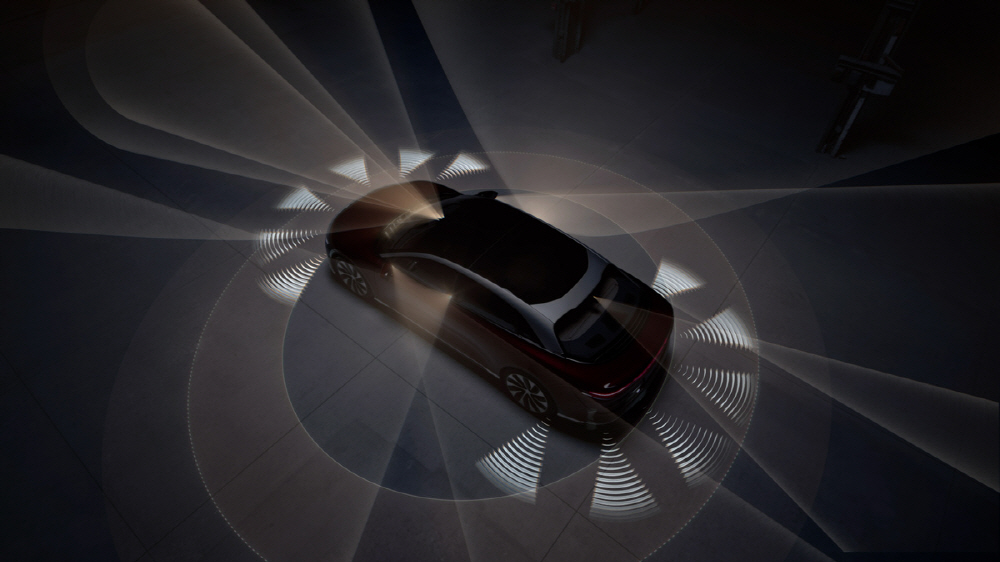 Lucid Motors, an electric vehicle startup established in 2007, will finally start delivering its first electric vehicle, the Lucid Air Dream Edition, from the end of October. It can be equipped with its own semi-automatic driving function, DreamDrive, and is available in two versions: regular and pro.
Both versions have 14 standard cameras, 4 surround cameras, 5 radars and an ultrasonic sensor. The DreamDrive Pro version, which is optional on the Dream Edition and Grand Touring models, is equipped with LiDAR. Using these sensors, Lucid Air is equipped with Highway Assist, an adaptive cruise control function with a lane-keeping function, and a Traffic Jam Assist function that automatically turns right while maintaining a lane even at low speeds. are doing
It also provides an automatic parking function that responds to parallel parking, and the infrared camera observes the driver's gaze and head movement, and the steering wheel detection function confirms that the driver is focused on driving. If the driver is in a state where he cannot continue driving, it automatically stops driving, turns on the hazard lights, and unlocks the door to enable assistance from the outside.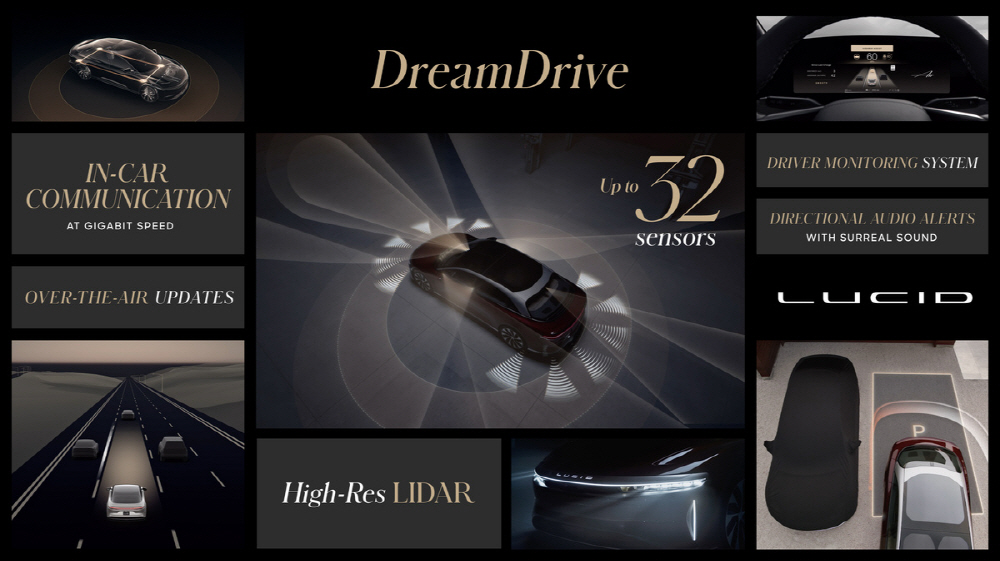 To take full advantage of Lucid's automatic driving technology, you need DreamDrive Pro. The Pro version includes sound-based orientation through 21 speaker systems and hands-free semi-automatic driving. In addition, the highway assist function using lidar is not provided immediately, but will be added later through a software update.
Of course, these functions may still be functionally inferior to Tesla FSD (Full Self-Driving) or GM Ultra Cruise. However, the advantage is likely to be reversed by leveraging LiDAR through software updates.
Tesla has given names such as Autopilot and FSD to the options it provides to its vehicles, causing consumers to mistake them for fully automatic driving. However, Lucid emphasizes that Dream Drive is only a driving support system and nothing more. Related information can be found here.