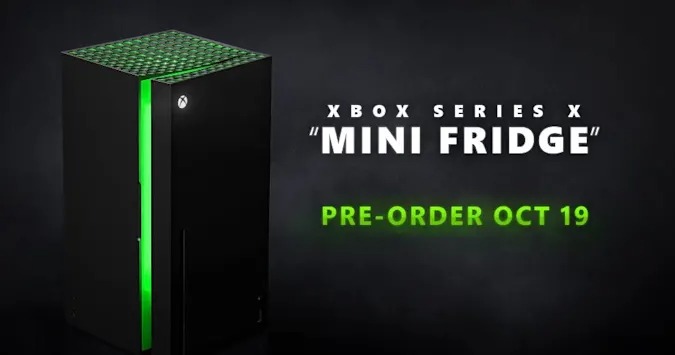 Microsoft started accepting reservations for the Xbox Series X Mini Fridge, a mini refrigerator that adopted the design of the Xbox Series X as it is on October 19th. The price is $99.99.
The mini-fridge originated from an Internet meme that originally compared the appearance of the Xbox Series X to a refrigerator. However, as Microsoft marketers liked it, they conducted a merchandising survey through Twitter and actually decided to commercialize it as a mini refrigerator. After that, the year-end release was announced in June.
This product was produced in cooperation with Ukonic! Up to 12 canned drinks can be stored inside the main body, and there is a door pocket to hold a snack pouch. With a DC power adapter attached, it is possible to charge the Xbox controller from the front USB charging port.
Microsoft will start accepting reservations for this product from October 19 in the US, UK and Europe. Sales are made at designated general retailers, and in Canada, through the Xbox Gear Shop. All shipments are scheduled for December.