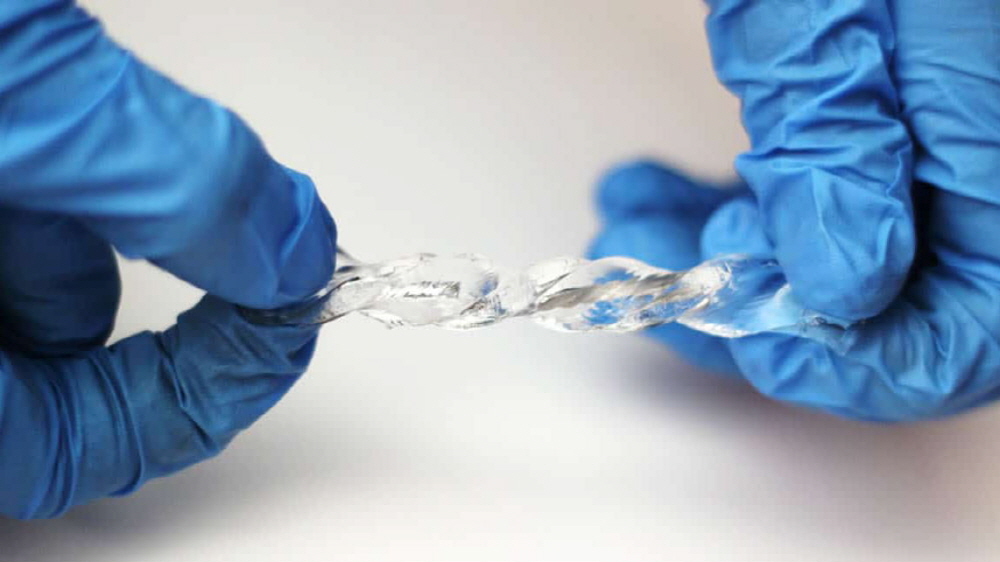 Mechanical energy is abundant on Earth and has the potential to become a future energy source. A new North Carolina State University research team has developed a device that can convert mechanical energy into electricity and use it underwater.
The generator developed by the research team is made of two liquid metals, gallium and indium, wrapped in a soft and elastic hydrogel. The water used in the hydrogel contains salt, or ions, and the ions collected on the surface of the metal form an electric double layer similar to a capacitor. Deforming the metal, such as forcing the hydrogel, increases the surface area and increases the induced charge. You can connect to this device to use electricity.
First, the hydrogel is spread out in a case and placed under a UV lamp. Because the hydrogel is soft, elastic, and liquid metal, the shape changes according to the deformation of the hydrogel. There is no problem with twisting. It can be connected with a metal wire to generate electricity.
A technology for generating energy using an electric double layer capacitor ELCD has been developed so far. What makes the device unique is that it is flexible and can be used underwater. The device is soft and the hydrogel has the flexibility to stretch up to five times its original length, allowing a variety of uses. In addition, as it is water-resistant, there may be uses that cannot be realized in other devices such as medicine, artificial skin, and marine research. Another point is that it is easy to manufacture.
However, this device is still in the proof-of-concept stage and has challenges in stability and energy conversion efficiency. In the future, the research team plans to use this device to study specific methods of generating energy from the environment such as wind, sea, and waves, as well as ways to increase power density. Related information can be found here.