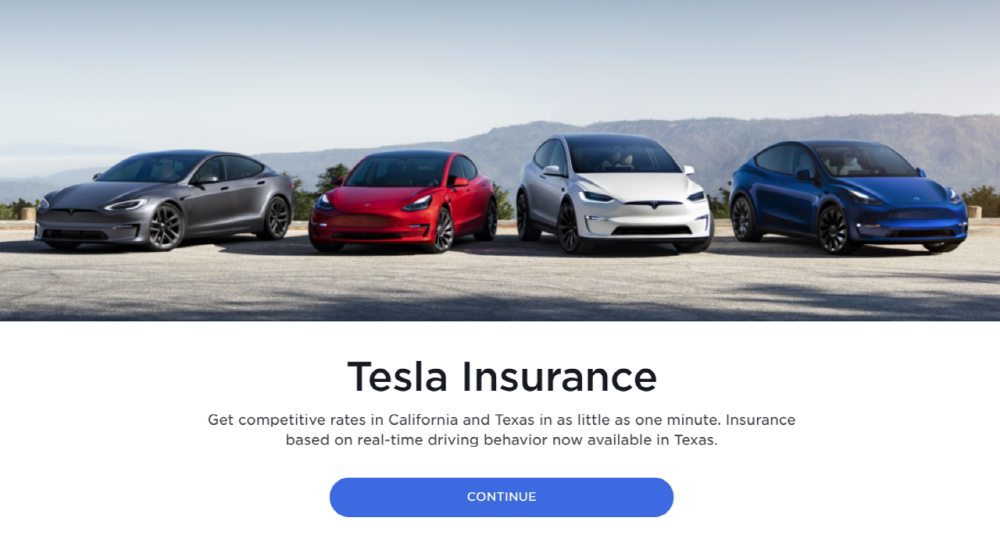 Tesla has entered the telematics insurance market, where monthly premiums are determined based on real-time driving behavior. It started to be offered in the state of Texas, USA.
California was the first to offer auto insurance, but Texas was the first to offer real-time variable insurance. The target models are Model S and 3, Y, and X. The difference from the existing telematics insurance is that in the case of Tesla, the safe driving score can be measured in the vehicle system, so there is no need to link with a smartphone app or set up a drive recorder. Age, gender, and the presence or absence of an accident are not included in the evaluation and are purely based on the safe driving score. The safe driving score is calculated based on five factors out of 100.
If you look at the five factors in order of importance, they are forced release of autopilot, sudden braking, sudden steering, driving that does not take a sufficient distance to the vehicle, and frequency of forward collision warning. When you sign up, you start with a 90-point expected score, and thereafter, it is a structure that fluctuates depending on the level of safe driving every month. In general, Tesla emphasizes that drivers with an average safe driving score are 20 to 40 percent cheaper than the company's insurance products, and drivers with perfect scores are 30 to 60 percent cheaper. However, in reality, there seems to be individual differences as there are some people who are estimated to be higher than other insurance products.
Tesla recently expanded the paid FSD beta test program, but at this time, the first two weeks of driving behavior and safety driving score of 1,000 owners of a perfect score of 100 were invited and conducted first. According to the experiencer, to get a high score, you must first turn off Autopilot forcibly. Pay attention to surrounding movements and warning signs. You can easily avoid deducting points by placing your hand on the steering wheel and looking forward. When the warning appears, grab the steering wheel and touch the steering wheel control dial to appeal to your presence. Even if it is forcibly released, you can turn off the autopilot and drive safely manually until the score is restored.
Next is quick braking. G load should not exceed 0.3G. Points will be deducted if deceleration of 10.8 km/sec or more is considered a sudden brake. Then quick steering. G load should not exceed 0.4G. Points will be deducted if the acceleration in the lateral direction of more than 14.3 km per second is deemed to be suddenly achieved by the steering wheel.
Here is a sufficient distance between vehicles. When driving over 80 km/h, the inter-vehicle distance must be maintained properly, and if the vehicle in front stops suddenly, a response is required within 1 second. It depends on the speed, but in general, it is good to use 3 to 7 vehicles as a standard.
How often a forward collision warning is issued. If an obstacle appears in front of you and you do not manually avoid it, you will crash. It is calculated as exposure per 1,609 km of driving.
Also, driving records while using Autopilot are not included. If you want to increase your score due to deductions, you must turn off Autopilot and manually increase your safe driving score. On a congested road, a frustrated car suddenly cuts in, and the autopilot may be safe because a sudden brake, sudden steering wheel, and collision warning are issued even though it is not your fault. Related information can be found here.