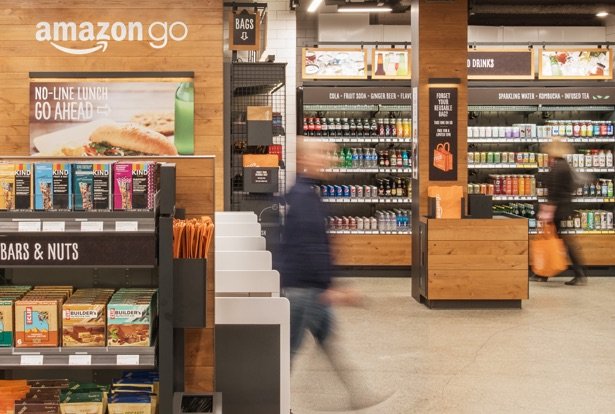 Amazon is also offering non-Amazon retailers Amazon Go, a store that introduced employeeless payments, and Just Walk Out, a similarly implemented clerkless payment system. In the midst of this, reports have emerged that Starbucks, a global coffee brand, could work with Amazon to create a coffee shop that can pay without a cashier.
When shoppers at Just Walkout, a cashless payment system, take out items from shelves, a system that combines in-store computer vision, sensors, and machine learning automatically detects the delivered products. In addition, by creating a virtual shopping cart that organizes the products each shopper has, when the shopper exits the store, the payment is made through the registered credit card, thereby realizing checkout-free payment.
Work to bring Just Workout to stores can be completed in a matter of weeks, and Amazon revealed in March 2020 plans to bring Just Workout to outside retailers. In September 2021, Whole Foods Market, a supermarket chain affiliated with Amazon, announced that it would introduce Just Workout in two stores in the United States.
According to reports, in October 2021, citing internal documents it had obtained, Starbucks was in talks with Amazon about a new style store featuring JustWorkout technology. Stores jointly established by Amazon and Starbucks will be able to purchase drinks, snacks and food without paying at the existing checkout counters launched under the new brand. The initial layout of the store is expected to be in the form of an Amazon Go hood in a cafe with a lounge and seating area. Customers have to use two types of apps, the Starbucks beverage app and the Amazon food app, but eventually, they plan to build a solution that integrates these apps.
Meanwhile, since the new brand stores reported this time are only in the planning or discussion stage, it is not known whether the partnership between Amazon and Starbucks will actually be realized. But Amazon's plans to partner with world-class coffee brand Starbucks reflect Amazon's ambition to broadly deploy its technology. Related information can be found here.