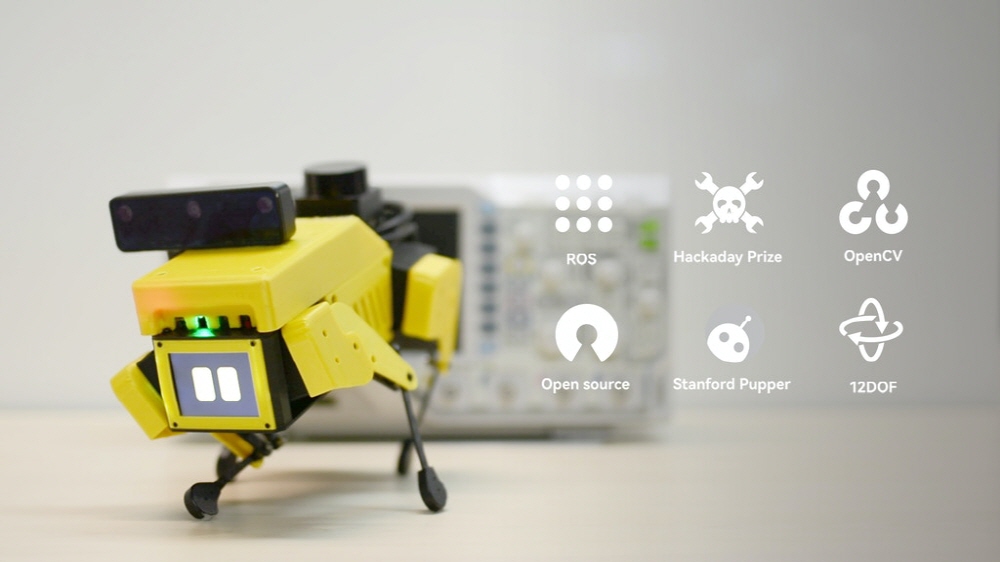 The Spot, introduced by Boston Dynamics, is a highly practical quadrupedal robot that has been tested in various places. The initial model had a dog-like style without a neck, but the recent model with improved design seems to have a relatively charming look. Of course, Spot is not sold for general use. However, a robot puppy similar to this spot, but smaller and cheaper, appeared on Kickstarter, a crowdfunding site.
The Mini Pupper, developed by Hong Kong startup MangDang, measures 209 mm in length and weighs 560 g, is provided as an assembly kit. Raspberry Pi 4B and open source software, a small robot dog that can be pre-programmed or even remotely controlled in real time.
The main body can be equipped with third-party modules, such as lidar to monitor and map the surrounding environment, and a depth sensor to identify and track objects. It also comes with a small liquid crystal display on the front so you can see animated faces.
With 12DoF degrees of freedom, the Mini Puppy can not only control walking speed, but also run and jump. It has an 800mAh battery and can run for 25 minutes on a 30-minute charge. Related information can be found here.