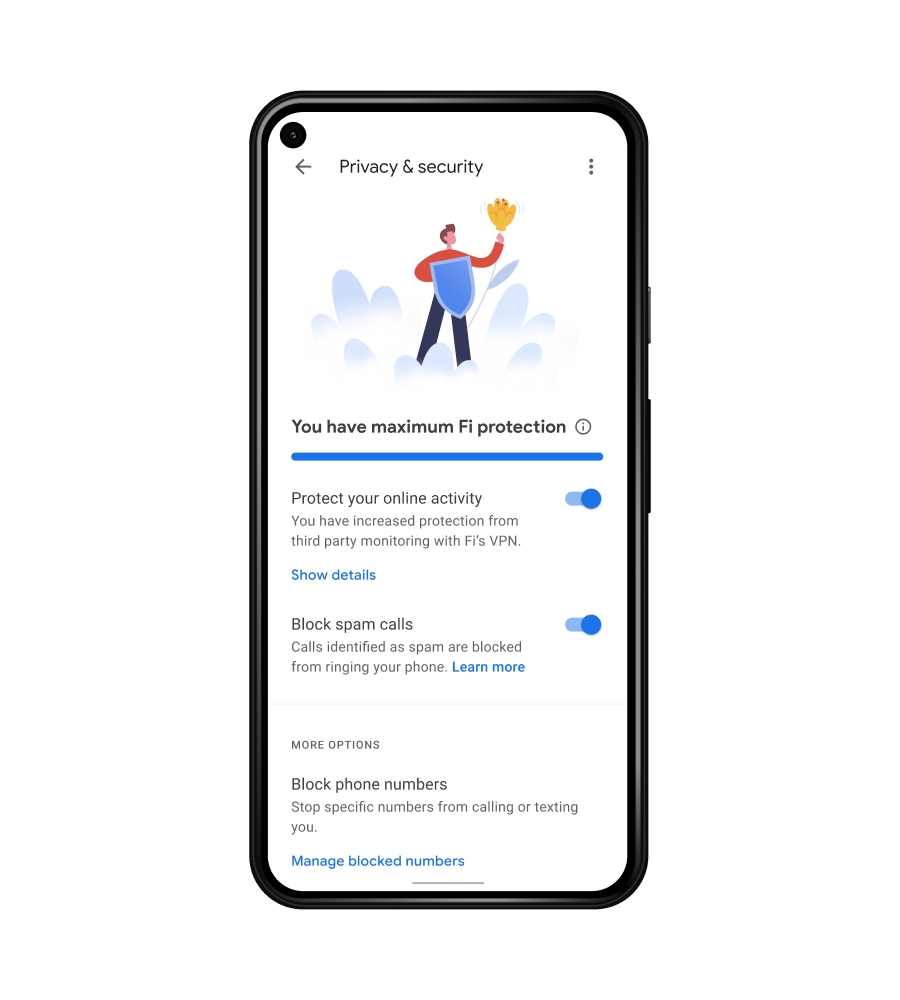 Google announced an end-to-end crypto currency feature that can be used on its MVNO service, Google Fi.
Google Fi is a mobile phone service provided by Google in the United States. It features easy-to-understand plans, management functions, and powerful overseas roaming services. This year, they even added a cheap, unlimited plan. This end-to-end encryption currency is to increase privacy and security by encrypting 1:1 call contents. Also, the Google Messages app text is already encrypted.
When the crypto currency is activated, a new ringtone will sound and a lock indicator will appear on the screen just before the connection is made. Even during a call, an encrypted call is displayed on the screen. No special settings are required to use the crypto currency function, and an additional fee is required. However, the other party must be a Google Pie user.
The end-to-end crypto-currency feature will roll out sequentially over the next few weeks to Android users. The same crypto currency function is being introduced to Zoom and Facebook Messenger, so it is expected that movements to increase call safety will be widely adopted in the future. Related information can be found here.