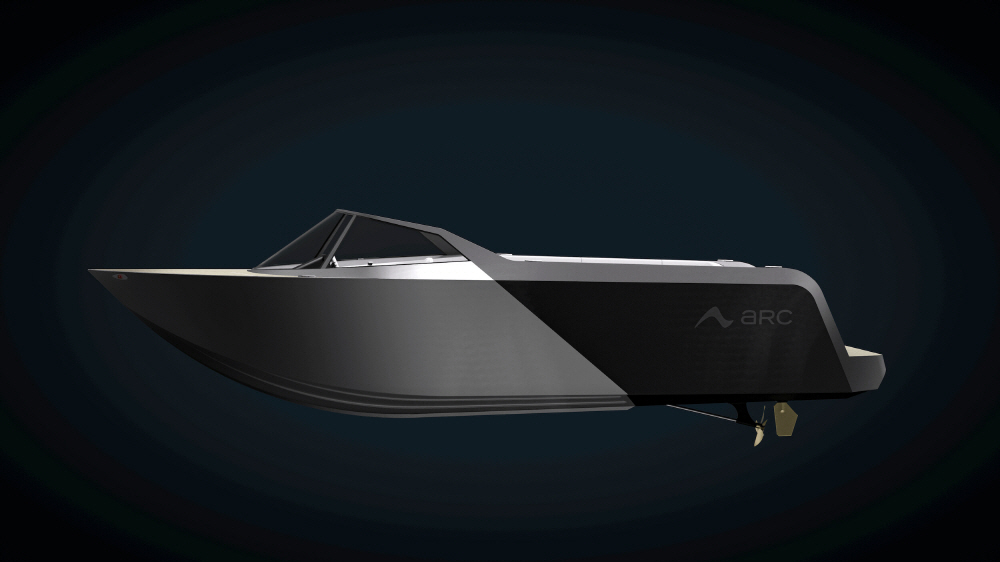 Arc is an electric boat startup. Starting with a limited edition boat, he has an ambition to electrify everything on the water.
Electric boats are quiet, fast, reliable, and have low maintenance costs, but nevertheless have not gained widespread adoption due to three challenges. A hull designed for the weight and volume required for a boat's battery supply chain, a suitable high-voltage electrical system, and a large battery pack did not exist.
Ark creates a suitable layout by preparing a dedicated hull and a dedicated battery pack. Arc is currently working on a prototype alpha version of the boat called the Arc One. The 7.3m aluminum boat produces 475 horsepower and can run for 3 to 5 hours on a single charge. The number of Arc One production units is expected to be less than 25 units.
Arc One focuses on hull, electrical system and battery pack design. Arc One mass production will begin in December and will be delivered to the first customer in early 2022.
Ark has an interest in entertainment industry stars. In the seed round led by Andersenhorowitz in February, Dreamers VC led by Will Smith and Thirty Five Ventures led by Kevin Durant made investments. Ark raised $7 million in this round.
With the funding, Ark aims to scale up production and develop boats at a price that can compete with internal combustion engine boats. Dreaming of a boat version of Tesla. By the end of 2022, it plans to sell a new boat aimed at the public water sports market, with a price range of $150,000 to $200,000. More information about the arc can be found here.