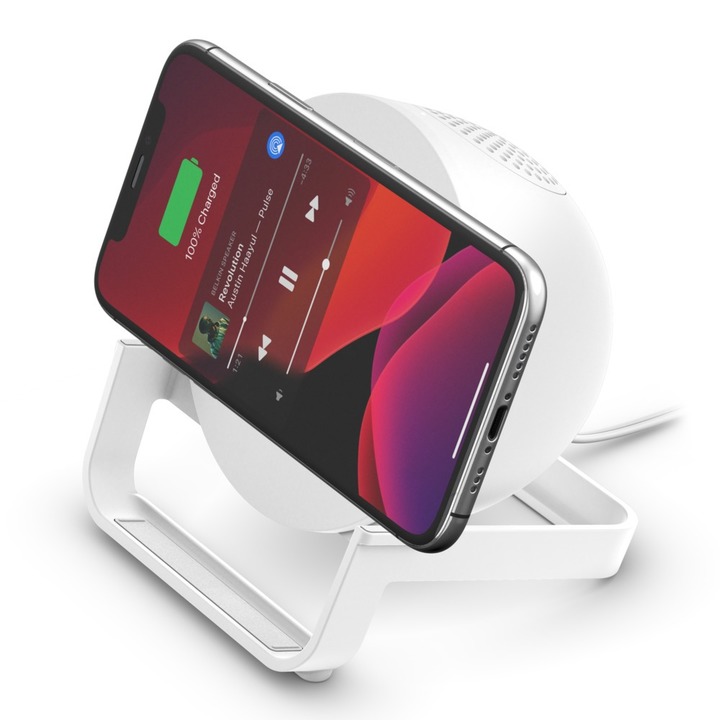 Belkin Wireless Charging Stand + Speaker is a product introduced by Belkin that is a stand and speaker for smartphones that can be charged wirelessly.
Usually, the stand and Bluetooth speaker are purchased separately, but you can save space by combining them. The Qi wireless charging standard enables fast charging of up to 10W using its proprietary BOOST ↑ CHARGE technology. One of the advantages is that it can be put in a case with a thickness of 3mm or less. The smartphone can be placed vertically or horizontally and has a built-in microphone, so it can be used for web conferences or online classes.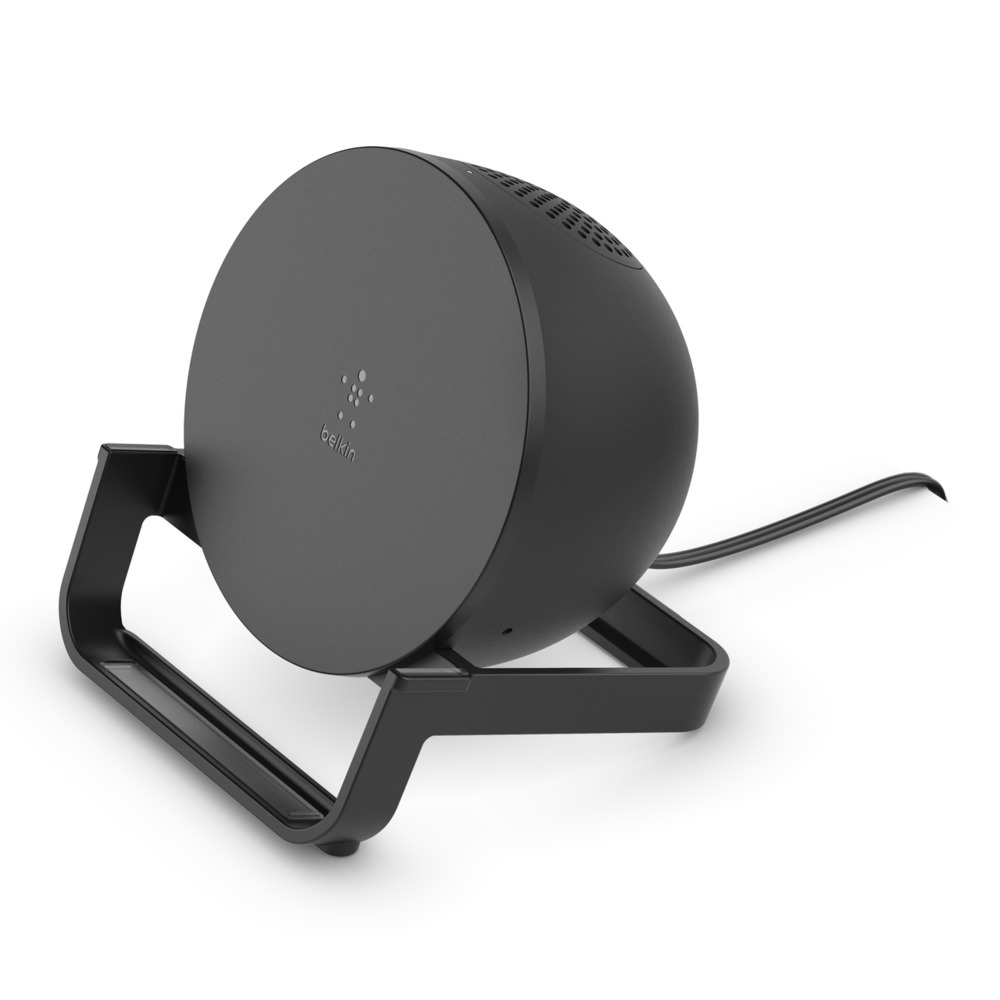 It measures 110×102×106mm and weighs 110g. It comes in two colors, black and white, and is priced at $39.99. Related information can be found here.