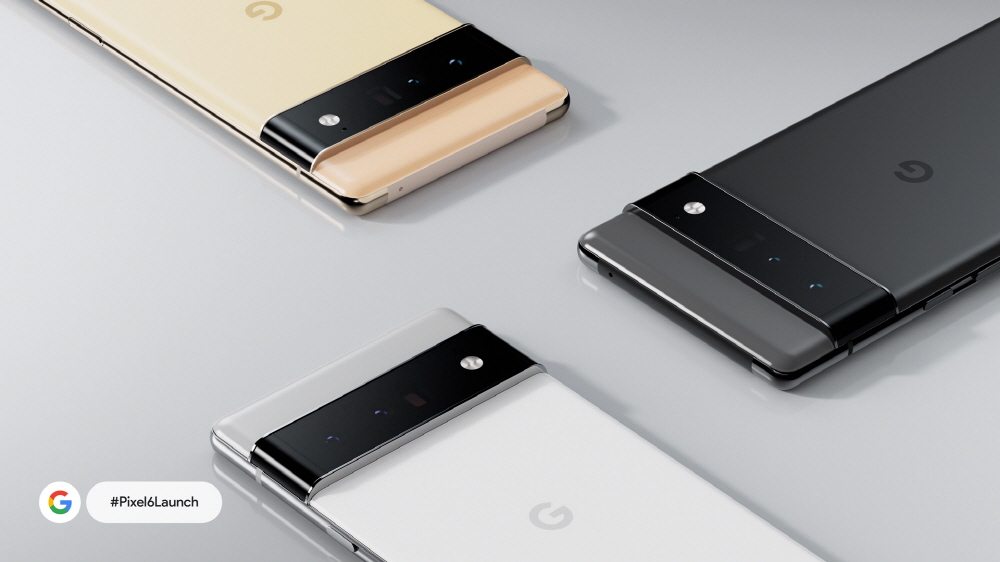 At the new product announcement event (Pixel Fall Launch) held on October 20th, Google announced two models, the Pixel 6 and Pixel 6 Pro, the latest models in the Pixel series, which is its own smartphone. It is equipped with Google Tensor, Google's own SoC, and appeals to voice recognition using machine learning, real-time translation, camera, and security functions, while the Pixel 6 has a 6.4-inch screen and supports a 90Hz refresh rate, while the Pixel 6 Pro has a 6.7-inch screen. A screen refresh rate of 120Hz is adopted.
Google has been expanding and applying AI technology to smartphones and its services. Google's theme is ambient computing, where technologies such as computers and smartphones blend into the background of everyday life. Google expects the Pixel series to be the most personal and helpful smartphone according to this concept.
Specific examples are the Pixel Camera feature and the Google Assistant voice translation feature. Instead of Qualcomm Snapdragon, the mounted SoC is equipped with a tensor developed independently by Google. The AI evolved through tensor is an explanation that makes the Pixel 6 a smartphone that adapts to the individual user.
It also improves the speech recognition function to accurately recognize natural speech patterns, dialects, and accents. Camera image processing and the like can also be improved. Security has also been strengthened.
The camera has improved the performance of the sensor, lens, and image processing than before. The operating system is Android 12. The battery lasts all day and is 5G ready.
The top model, the Pixel 6 Pro, has three rear cameras, and the front camera supports 4K video recording with an ultra-wide-angle lens. The display size is 6.7 inches, and smooth scrolling is possible through a 10~120Hz variable frame rate. The built-in memory is 12GB, and you can choose between 128GB and 256GB of storage.
Both the Pixel 6 and Pro have a camera bar that sticks out at the back. The Pixel 6 has an excellent sensor and laser autofocus, and the Pixel 6 Pro also has a telephoto lens.
The glass covering the display adopts Gorilla Glass Victus, which is 2 m to prevent falling, and a fingerprint recognition sensor is embedded under the display. The Pixel 6 display has a 6.4-inch display with a maximum refresh rate of 90Hz, and the Pixel 6 Pro has a 6.7-inch display with a maximum refresh rate of 120Hz. As mentioned earlier, scrolling is also smooth because it responds to scrolling and the dynamic refresh rate that changes the refresh rate.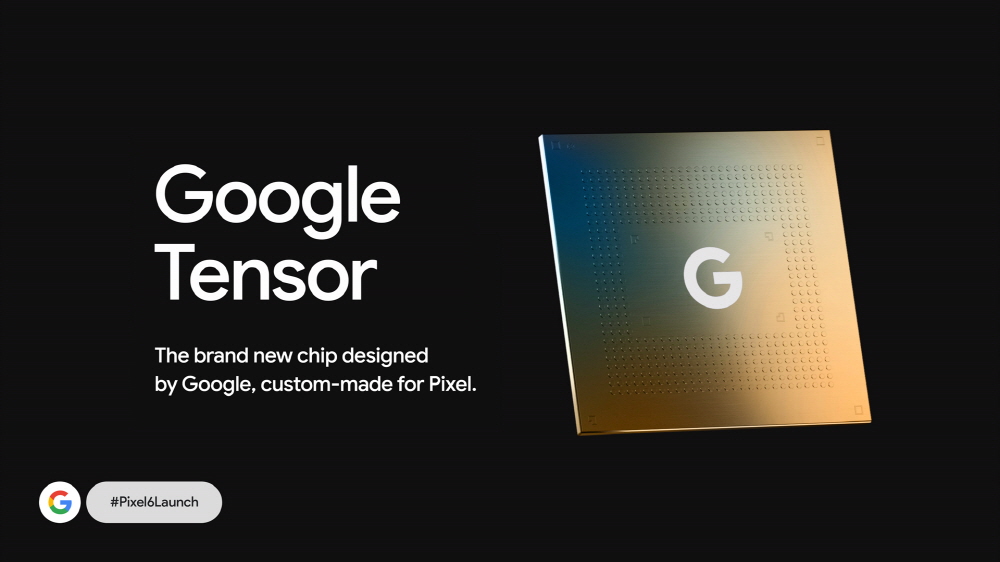 Tensor is a SoC developed independently by Google that is mounted on the Pixel 6 series. Tensors are designed to work directly with AI on smartphones. Machine learning is applied to Google services that can be used on smartphones such as Google Port and Google Assistant. Tensors are optimized for running Google machine learning models.
TPU, a machine learning engine, was customized by Google Research. ISPs that do chemical conversion have built-in algorithms that increase power efficiency directly into semiconductors.
The CPU is equipped with two Cortex-X1 cores with a frequency of 2.8 GHz, two Cortex-A76 cores operating at 2.25 GHz, and 4 cores Cortex-A55 with a frequency of 1.8 GHz. The GPU is a Mali-G78 20 core. It also has a Context Hub, a processor that processes machine learning and ambient computing with low power.
Tensor is designed to provide comprehensive performance and efficiency, allowing multiple parts of the chip to process concurrently for increasingly complex smartphone app execution. Rather than allowing each subsystem to process at maximum speed, each subsystem prioritizes the close coupling of each subsystem.
Google claims that the CPU performance is 80% higher and the GPU performance is 370% higher than the Pixel 5. In addition, it is explained that the voice recognition performance of Pixel 6 and Pro has been particularly improved by loading a tensor optimized for machine learning. Speech text input is processed quickly and smoothly, and text recognition speed has been tripled compared to before. It is explained that real-time text conversion is possible at a level where the input speed catches up with the speaking speed.
You can easily insert it by inputting your voice. If you select the input word and select it, you can select from the displayed similar pronunciation words. However, the Pixel 6 voice input is said to be designed with the concept of voice-based typing.
Here is real-time automatic translation. Translation quality has been improved by 18% compared to the previous version, and translation processing power efficiency has also increased. Pixel 6 is equipped with a tensor, so AI processing is faster and voice recognition performance is improved, making it possible to recognize characters, translate, and input emoticons by voice. Related information can be found here.
Meanwhile, at the same time as the announcement of the Pixel 6, Google announced the Pixel Pass, a flat-rate service that bundled devices and services as a set, and started the service in the United States.
Pixel Pass combines the terminal and service into one subscription service. Included in the plan are pixel device fees, device loss, theft, and breakdown protection, YouTube Premium, YouTube Music Premium, Google One up to 200GB of cloud storage, and Google Play Pass.
The Pixel Pass is $45 per month for the Pixel 6, and the Pro is $55 per month. The terminal has a two-year contract and can be upgraded to a new terminal after two years. Cancellation is possible at any time without penalty, but if it is less than 2 years, you must pay the balance of the terminal. In addition, to sign up for the Pixel Pass now, you must use Google Fi, an MVNO service provided by Google. If you use the Pixel Pass for two years, the Pixel 6 is $286 cheaper and the Pixel 6 Pro is $394 cheaper. Related information can be found here.